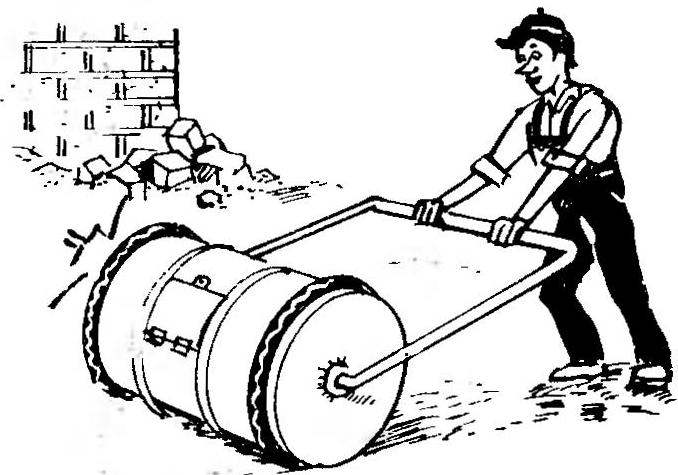 As claimed, of empty drums already today it is possible to build any of the pyramids of Egypt, since just to the North of our country their accumulated annually many. However, these containers can be used (see the publication "M-K"). In particular, the halves of the thin-walled iron casks get a good universal stretcher (proposal B. Shaul ie the city of Surgut), and also shown in figure plaster and concrete.
Recommend to read
OUR "VICTORY"
A Russian passenger car GAZ M20 "Pobeda". This particularly civilian car was designed during the great Patriotic war. For a future peaceful life, she produced and assembled at the...
GLUE WILL NOT DRY UP
How carefully any work with glue in a tube, still the hole is clogged by dried particles. And even cover somewhere of the sunset, you will not find. Simple device eliminates these...