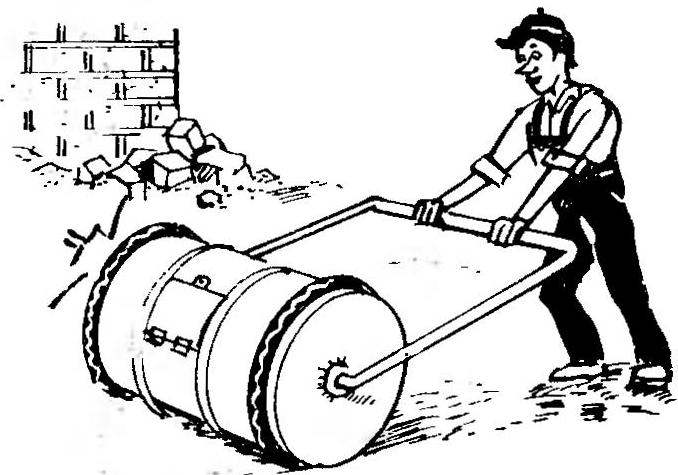 As claimed, of empty drums already today it is possible to build any of the pyramids of Egypt, since just to the North of our country their accumulated annually many. However, these containers can be used (see the publication "M-K"). In particular, the halves of the thin-walled iron casks get a good universal stretcher (proposal B. Shaul ie the city of Surgut), and also shown in figure plaster and concrete.
Recommend to read
CARDS "HADI-ELECTRO"
At the start, during the competition, when all the machines are in several rows lined up in front of the white line, this card is easy to get lost among the brethren. The same wheel, the...
TIMER : THE SIMPLER, THE MORE RELIABLE
The first year guys of our circle are doing Svobodnoye. Young athletes usppi to accumulate a lot of experience in the construction of light-winged paritala different classes and their...