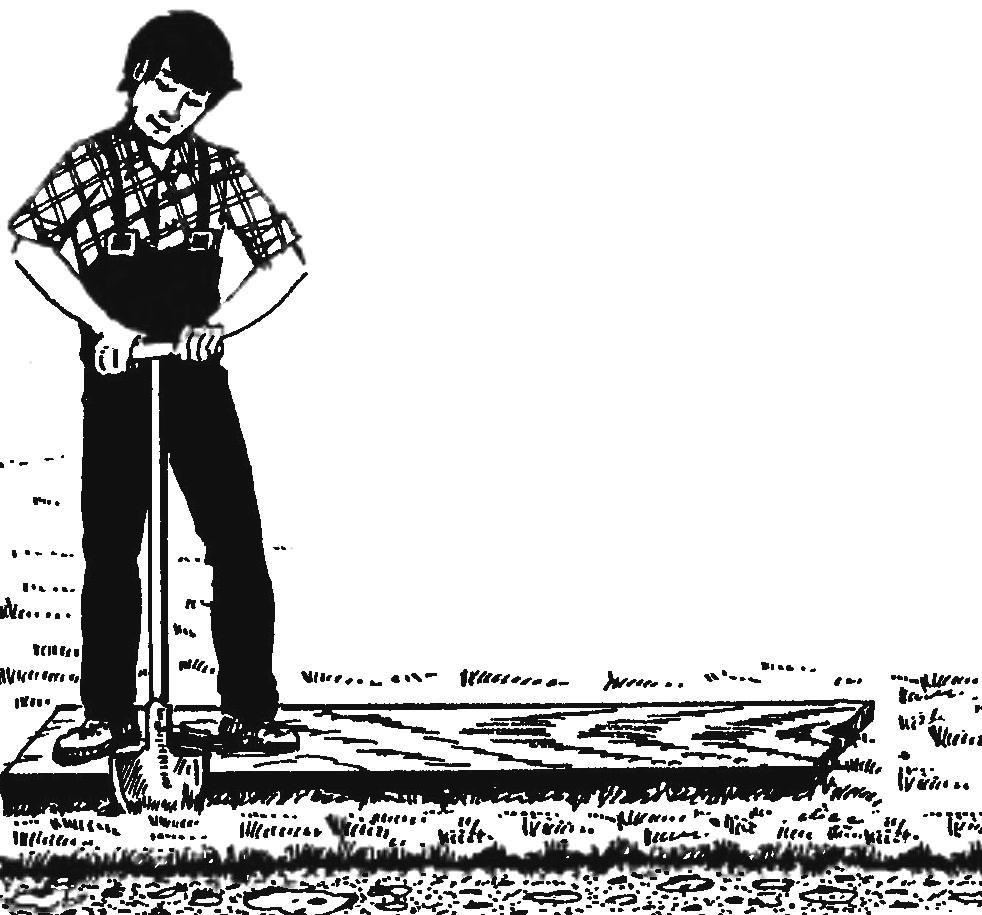 When the device paths across the lawn at their summer cottage or in any similar works on dernove layer it is convenient to use a wide Board stacked under the legs working. Not trampled grass, and trimming turf with a shovel runs along the edge straight as a ruler.
Recommend to read
SOFT TWEEZERS
During chemical processing of photographic plates and papers usually use medical tweezers (it can be purchased in the pharmacy). However, the notch in the jaws often damage the emulsion...
"PRESS" FOR TUBE
This simple device facilitates the use of any tube, helping to squeeze it evenly and gently. It consists of a base in a hole which is inserted the tube, and turning a key with slit for...