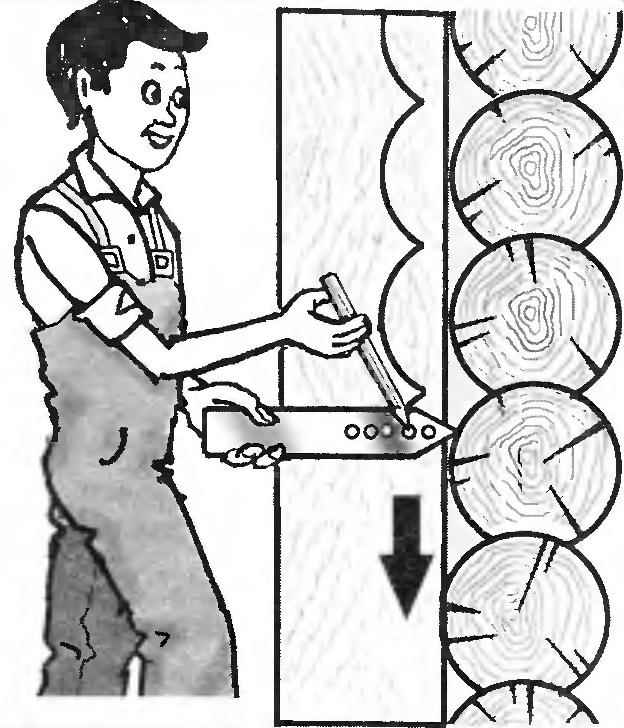 Tightly connect the edge of the Board with logs of a log house is not an easy task. However, it is easily solved in the manner shown in the figure. You will need a line? with a number of holes pencil: sliding down from the log on the log, this pair will leave on the Board an exact copy of the surface.
Recommend to read
ONE INSTEAD OF TWO
To secure the various parts often used connection, using the so-called lock nuts. However, you can do without it. For this it is necessary to saw through the nut, as shown, and...
HELPS BRACE
To tightly connect the screws the two boards, you need to use the brace. From a set of versatile screwdriver select the appropriate tip and insert into the rotation in place of the...