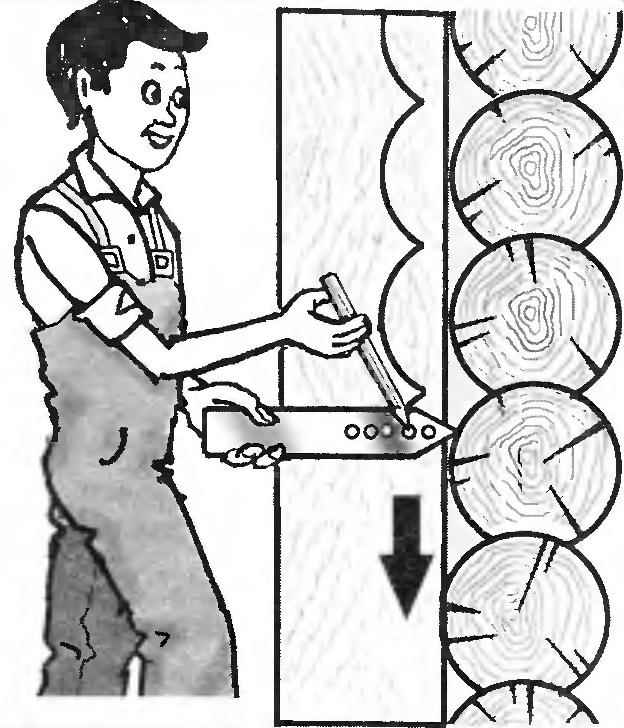 Tightly connect the edge of the Board with logs of a log house is not an easy task. However, it is easily solved in the manner shown in the figure. You will need a line? with a number of holes pencil: sliding down from the log on the log, this pair will leave on the Board an exact copy of the surface.
Recommend to read
MULTITUBE GIANTS
Ministerial reshuffle in France in the 90-ies of the XIX century in the absence of common ideas in the creation of the Navy not only politicians, but also among experts has led to what...
TO BE FRAME PERFECT
Any frame — big or small — design "strict": makes serious demands on the butto-ness of angles and their careful execution and connection. To simplify the manufacture and to get a quality...