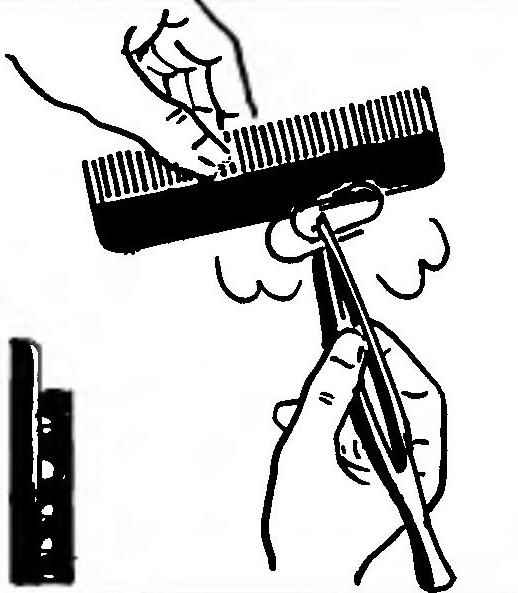 The collet pens and pencils, wearable in a breast pocket, their cap will not accidentally presser spring has a tail: thanks to him, they will not fall out of your pocket. You can not say about the comb: it is necessary to bend over and she immediately slips and falls on the floor.
If the comb is plastic, it is also possible to produce a simple clip, itaw it overheated slightly bent regular paper clip.
V. GOLOVASHIN, Rybnoe, Ryazan region.
Recommend to read
Creativity with Rainbow Loom Bands
To develop a sense of taste, creative and desire to be unique allows a set of Rainbow Loom Bands. This kit allows girls and boys to stand out from the environment, adorning your look...
FLOWER WITH IRON PETALS
When you create a small mounted implements, hand tools for tillage, as well as in solving other technical problems of Amateur designers are often faced with the necessity of...