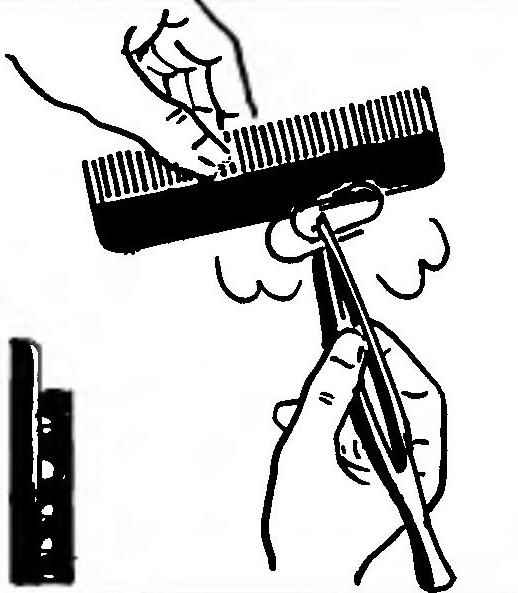 The collet pens and pencils, wearable in a breast pocket, their cap will not accidentally presser spring has a tail: thanks to him, they will not fall out of your pocket. You can not say about the comb: it is necessary to bend over and she immediately slips and falls on the floor.
If the comb is plastic, it is also possible to produce a simple clip, itaw it overheated slightly bent regular paper clip.
V. GOLOVASHIN, Rybnoe, Ryazan region.
Recommend to read
THE TAMING POINTS
A wear glasses only while working or reading. And the rest of the time they are buried, usually in the breast pocket. Just have to bend down like glasses are on the floor. Attach to the...
CLIP RENT
All good clutch pencil, some of them even have a built-in sharpener. But from his wooden prototype for some reason he inherited such an inconvenience as the lack of clip. So it costs...