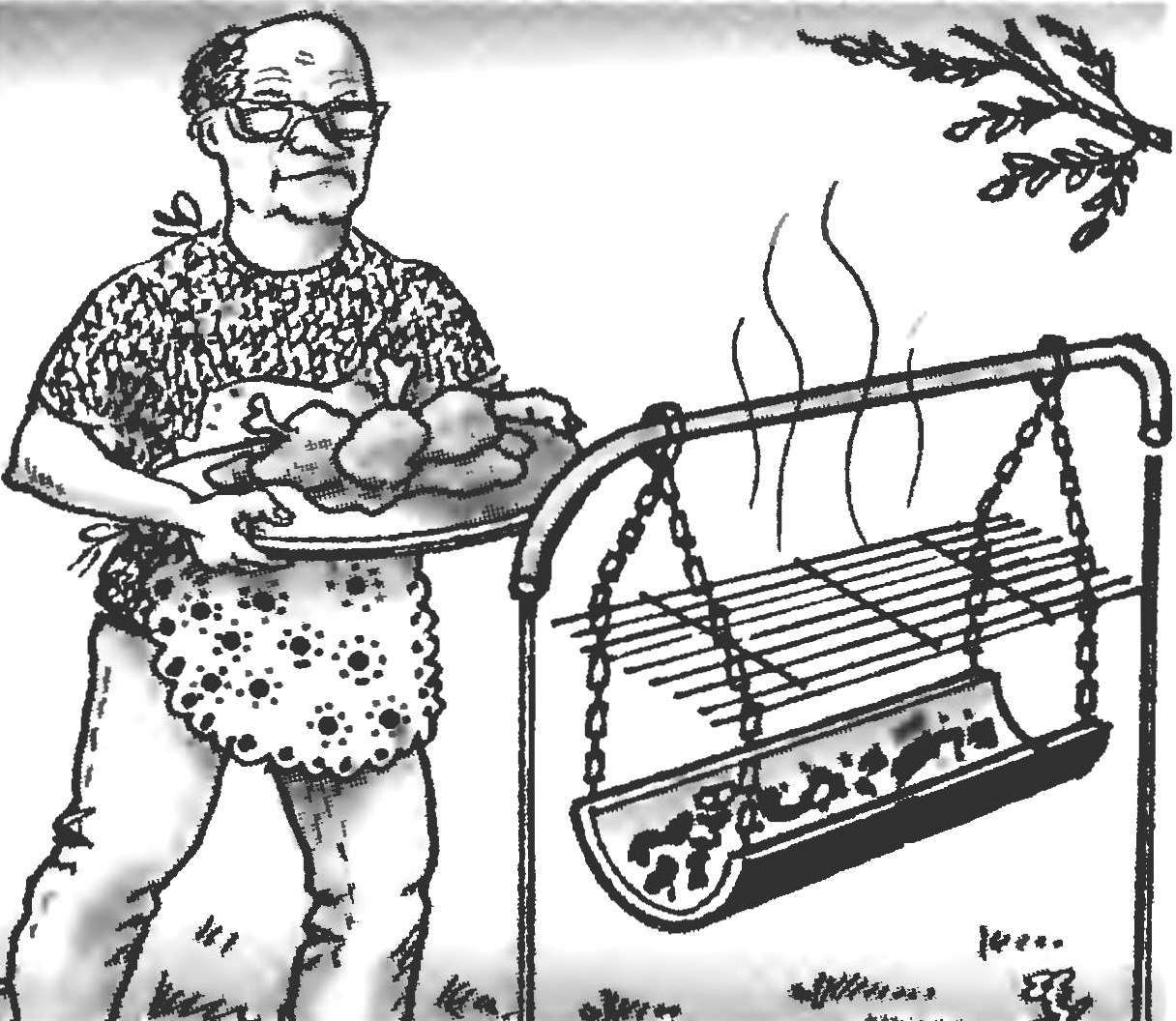 Usually barbecues and barbecue for barbecue or roasted meat, a heavy box-shaped device of heat-resistant metal, welded, riveted or cast housings, mounted on legs. The illustration shows a suspended version, which is easy to reproduce on their own: zhelobkova roaster from a metal sheet together with the grating suspended on chains to a U-shaped tubular rack.
Recommend to read
MILL ANYWAYS
The bread baked in the village oven, needs no advertising: all articles del. Only here to store sacks of flour troublesome, much easier — the grain. And therefore, it is necessary to be...
ELECTRIC "BOUZOUKI"
The training model "air combat". The emergence in recent years of specialized model stores are relatively inexpensive and fairly powerful electric motors allow to transfer a number of...