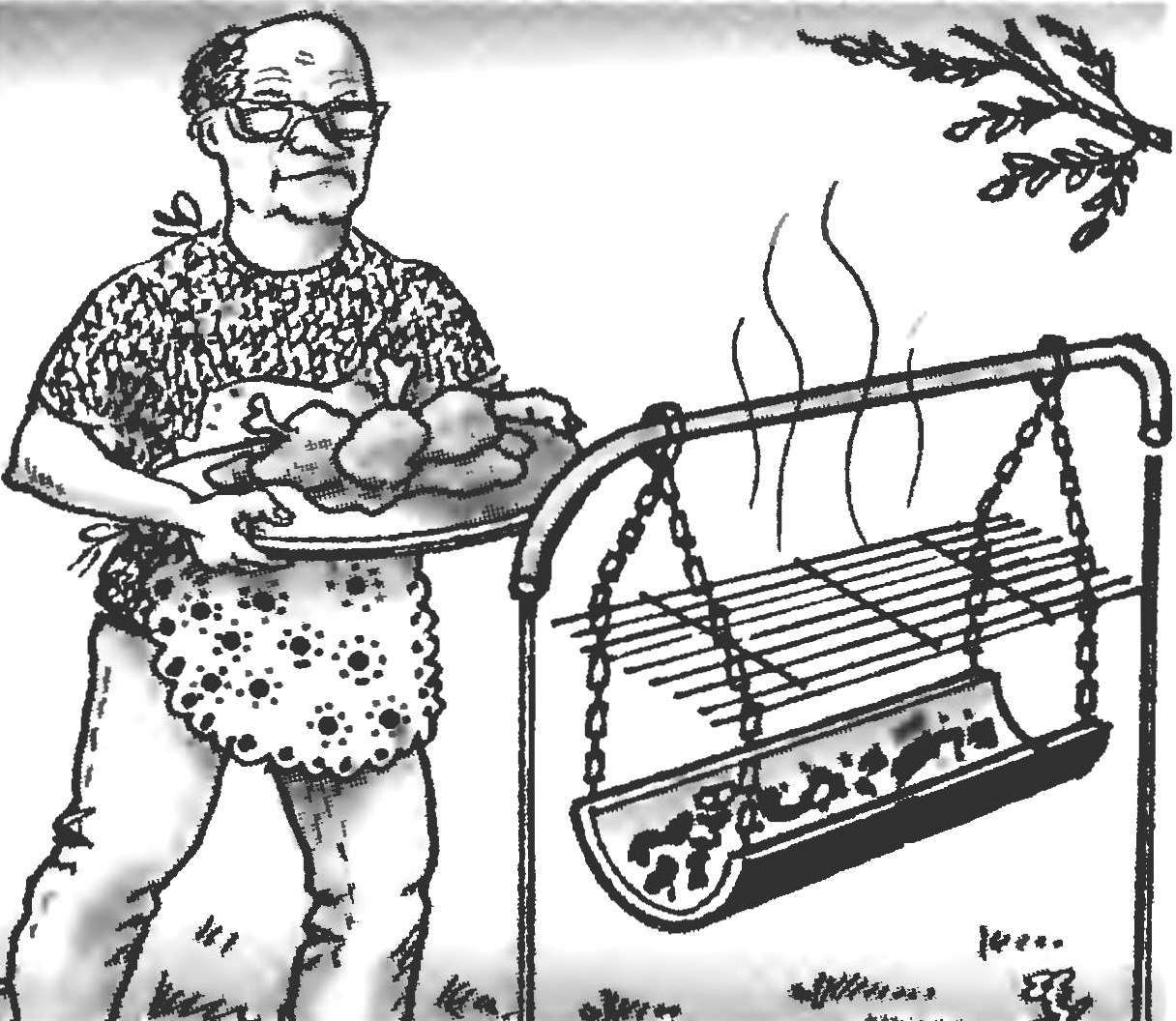 Usually barbecues and barbecue for barbecue or roasted meat, a heavy box-shaped device of heat-resistant metal, welded, riveted or cast housings, mounted on legs. The illustration shows a suspended version, which is easy to reproduce on their own: zhelobkova roaster from a metal sheet together with the grating suspended on chains to a U-shaped tubular rack.
Recommend to read
THE HOSE ON THE PIPE? IT'S EASY!
It is sometimes necessary to put a rubber hose on the pipe, the outer diameter of which is somewhat larger than the inside of the hose. Will be able to help out a little trick: just cut...
WILL FOIL
Modern kitchen stool with screwed-on legs all good, except one: for some reason, no-no one of the legs starts to spontaneously otsenivaetsya. The simple tip will help to fix reliably a...