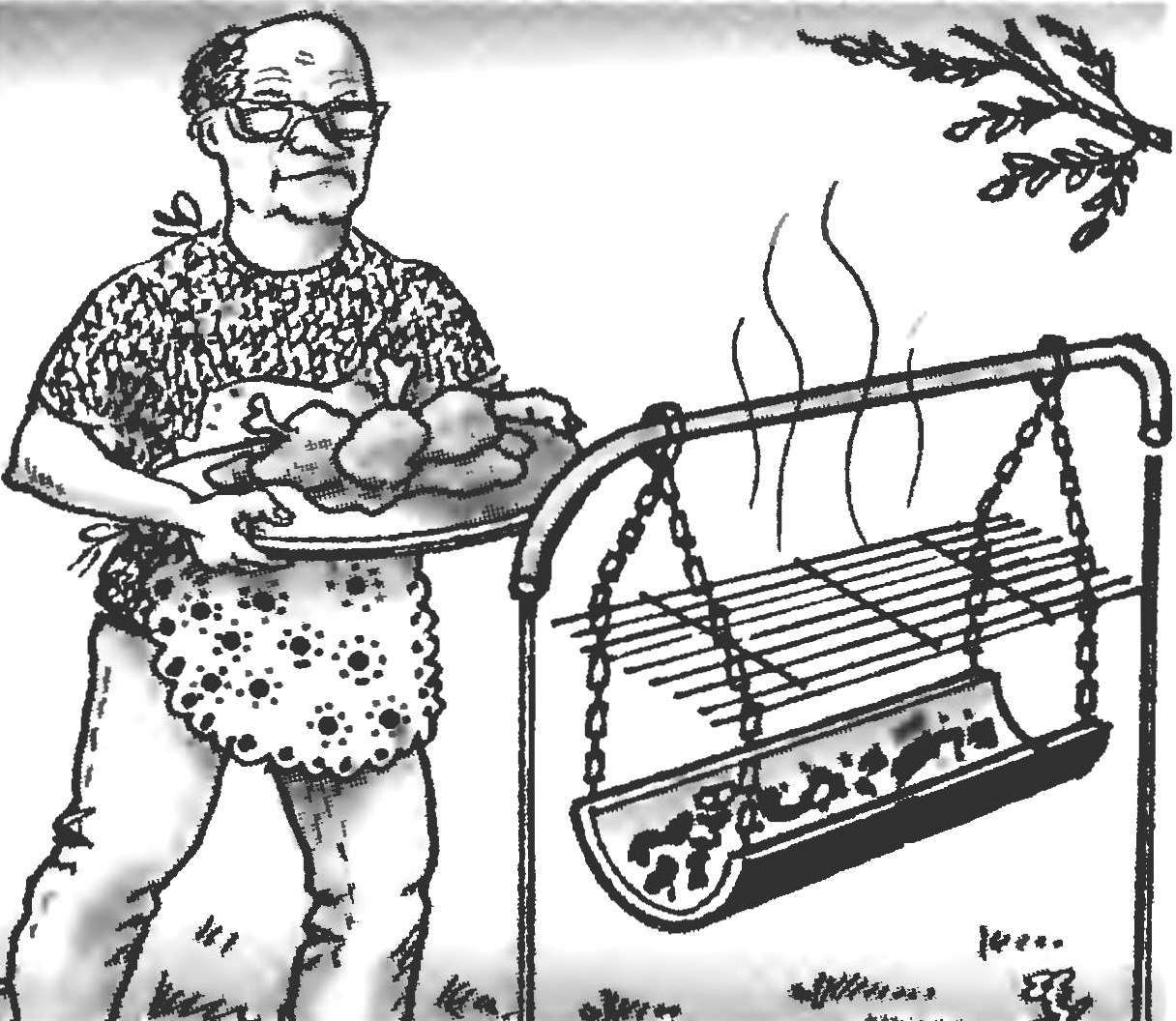 Usually barbecues and barbecue for barbecue or roasted meat, a heavy box-shaped device of heat-resistant metal, welded, riveted or cast housings, mounted on legs. The illustration shows a suspended version, which is easy to reproduce on their own: zhelobkova roaster from a metal sheet together with the grating suspended on chains to a U-shaped tubular rack.
Recommend to read
GARDEN "ROASTER"
Barbecue has long been the international (or interregional) Russian dish, spreading throughout the former Soviet Union and even beyond. Every connoisseur of this dish is your "brand" the...
WITH A SOLDERING IRON FISHING
Of course, not new, but are already served, in particular, the type of APCN-40: it has an elegant plastic handle and a tubular body which is very suitable for making winter fishing. In...