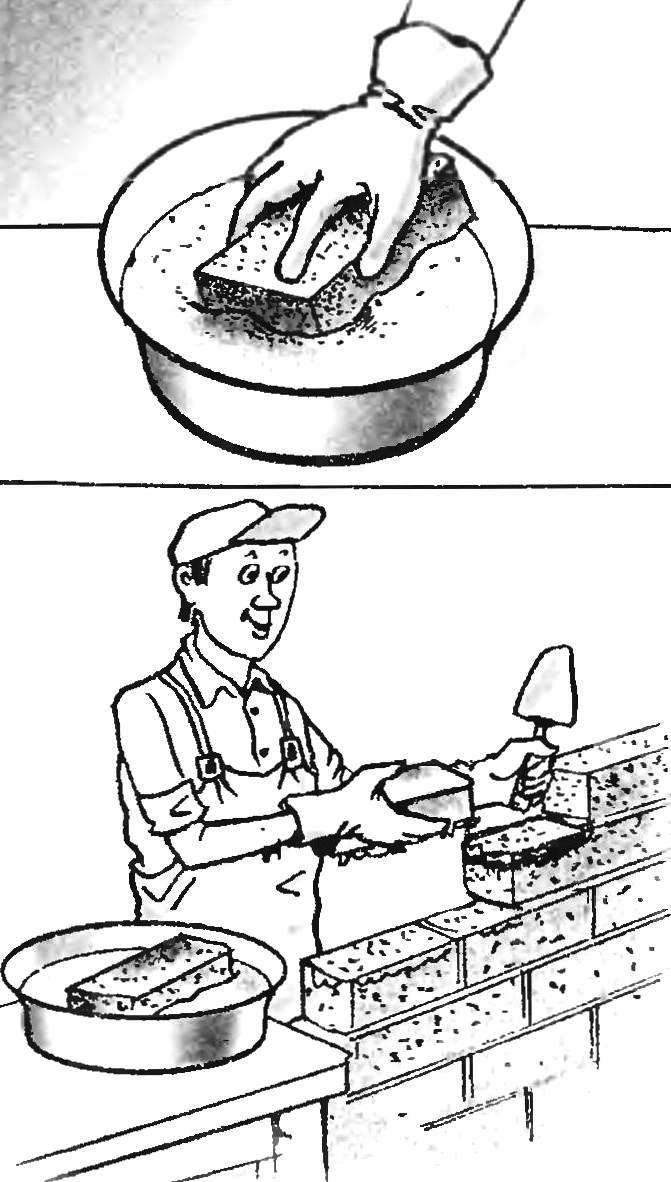 When performing masonry for good adhesion of the bricks with a solution good the contact surface of the pre – "primed"—to immerse at least for a few seconds in the previously prepared cement milk.
GLUKHOV, Saransk
Recommend to read
DELICATE SURFACE GAUGE
All good traditional marking gauge. Its only drawback is that after marking the workpiece on its surface still scratches. If you make the tool, shown in the figure, on one side of the...
ANY CLEAVAGE
be easily treated with sandpaper, if you use this wooden rod of suitable diameter. The operation is performed through wrapped around it a piece of sandpaper required granularity.