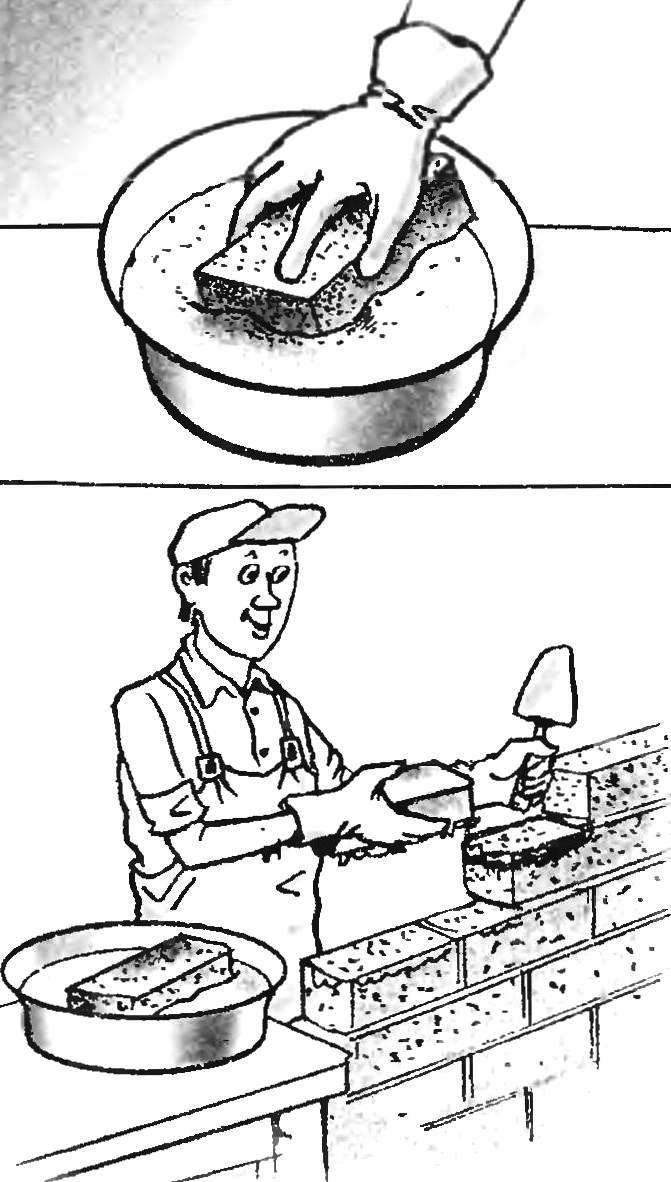 When performing masonry for good adhesion of the bricks with a solution good the contact surface of the pre – "primed"—to immerse at least for a few seconds in the previously prepared cement milk.
GLUKHOV, Saransk
Recommend to read
ON THE SAME SNAKE
All probably know what a kicksled. Very comfortable design, but it was too heavy and bulky. Once the IIA came up with the idea: is it possible to lighten them and make them leaner? It...
RAPID HEATING OF THE WATER IN THE BATH
To produce hot water in the bath are often used bak-register on the tube of the furnace (or boiler in the furnace itself) and external tank in the sink. The circulation of water between...