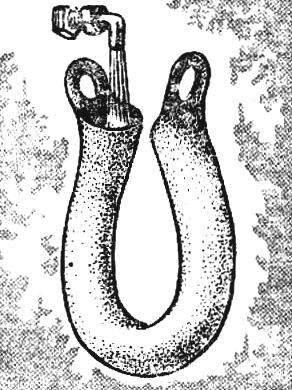 Magnetic stand made from old magnet, will take care about the safety of various small items — from paper clips and pins to "precisely" small tools and fasteners. It will also help to find them on the floor, covered with a fleecy rug.
Recommend to read
THE INDICATOR FOR THE BATTERY
The safety device that signals the limit of the battery, must have for every modeller. The scheme of such a simple electronic device — figure 1. The unit is connected to the battery pack...
ARC SECURITY
I want to share my production version of the arcs security, which set me on a motorcycle "Java" and for more than a year of reliable service. Friends motorcyclists interested in their...