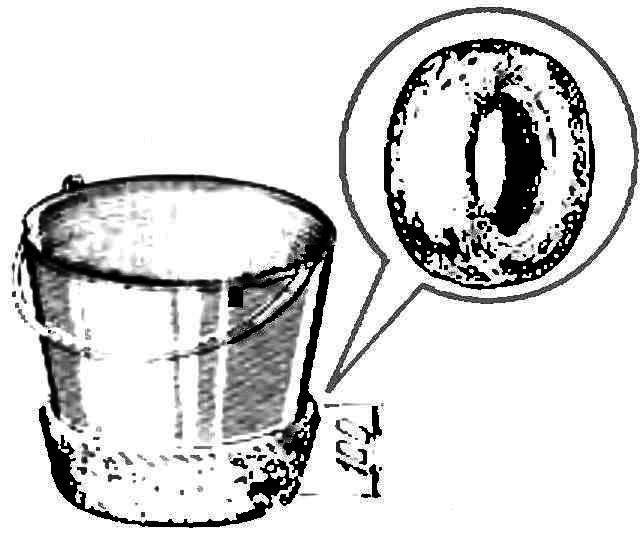 Enamelware considered the best for use in the home. But if buckets, for example, or a wall is being hit, then the enamel cracks, and utensils prematurely fails. For protection from these unwanted effects serves to protect the lower part of the buckets with a rubber ring from a piece of a car or motorcycle cameras.
A. KHASANOV, G. Tokmak, Kyrgyzstan
Recommend to read
EXPRESS BURNING
Very often for finishing wood products use burning. Even if this operation is performed by a special device — cautery, it is very time consuming, especially when applied to a variety of...
NO INJURIES
When sharpening saws with a file, if it is not docked, holding her hand runs the risk of injury from sharp teeth. To avoid this, make of a segment of hose to the loser at hand — work...