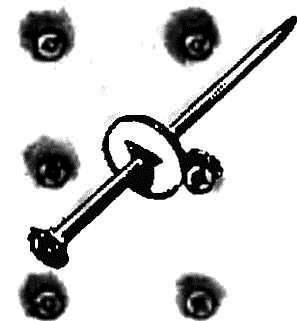 If you want to attach the fabric to the wood (for example in the repair of old furniture) and upholstery nails with big heads, no, you can use a normal kizlarskoye button.
Recommend to read
HIDDEN STUD
It so happens that a nail head or screw head, connecting the two wooden parts, you want to hide, to conceal. Here's one way. Will atsaite chisel a thin layer — literally chips of wood...
FOR SEA-BUCKTHORN
It is no secret that collection of sea buckthorn is labour intensive. However, it can be considerably easier, having made a simple jig from headpin, attached to the end of the stick.  ...