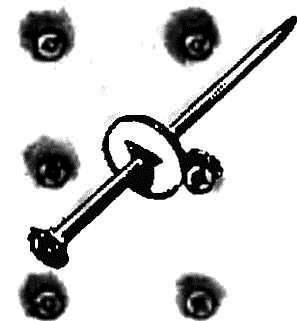 If you want to attach the fabric to the wood (for example in the repair of old furniture) and upholstery nails with big heads, no, you can use a normal kizlarskoye button.
Recommend to read
THE SECRET IS IN THE HANDLE
Manual single speed drill DR-003, very easy to use, and is supplied with two collets of different diameter; one in the cartridge, and the second separately. When you want to install a...
SKI PLUS PNEUMATIC
Whatever was taken by Amateur designers, and the best suspension length snegokatov than repeatedly tested combination "ski plus pneumatic", not yet invented. In this opinion I was...