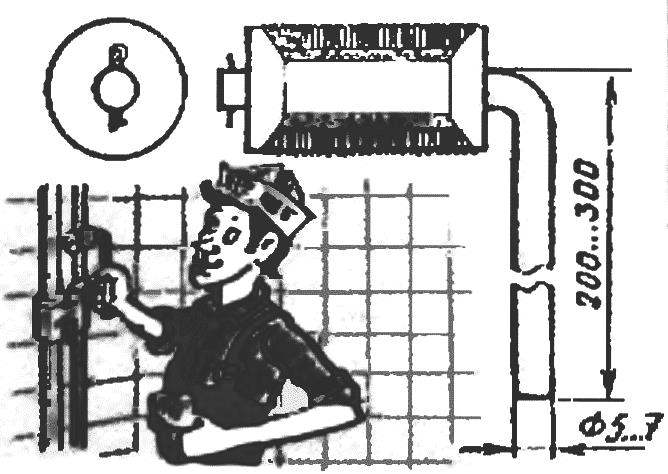 During the repair for painting vodoprovodchik pipe I use the simple and comfortable cushion made of NZ scrap materials: empty spool under thread is sheathed with synthetic fur and secured with a cotter pin on a piece of thick wire, isoauto the letter G.
Recommend to read
SOLDERING UNDER A MAGNIFYING GLASS
Anyone who ever worked Uborki or repair of electronic devices knows how the success of the quality and precision soldering. Great benefits this can bring the use of simple devices...
UNDERWEAR CARBINE
Clothesline, even if she is of synthetic fibres if left on the street, quickly becomes unfit for use. And every time to make and to tie-to untie troublesome. The matter is simplified if...