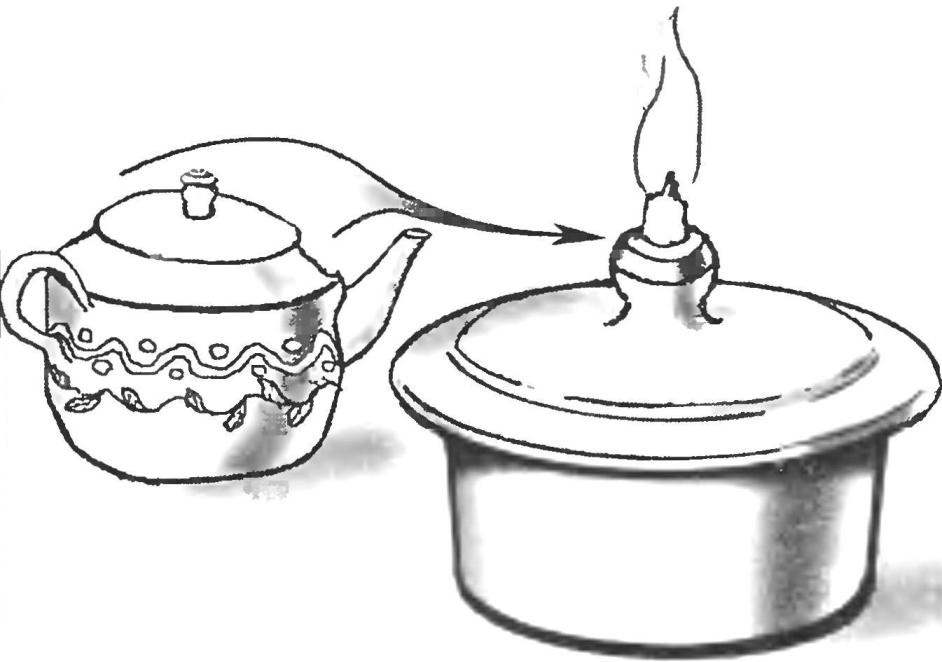 It took a long warm-up fine detail, but what? Matches? Do not impossible to satiate, and uncomfortable, and the candle was not at hand. Rescued, as always in such cases, the savvy. Eyes caught Brewed teapot. His cap with a hole – ready for cotton wick holder; it remains only to pick up under her bowl with vegetable oil.
B. REVSKY
Recommend to read
CHICKEN "KINDERGARTEN"
The materials in the yard to get the chickens, make incubator, posted a lot. A wide range of mechanical designs "hens" from cardboard boxes with obogrevatel-LEM table lamp until...
"GRANDMA," A LAMP
Currently, it has become fashionable household electrical lamps with shades. The publication describes this decoration to the lamp, which is easy to do it yourself from simple materials....