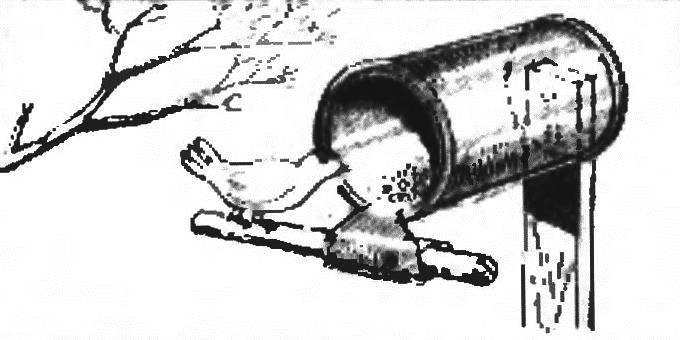 A simple feeder for small birds can be done literally in minutes, using a tin can and a stick of wood or a suitable diameter of the branch.
Recommend to read
HOMEMADE SAWMILL
The idea is to share my experience with the readers of "M-K" came to me after reading in No. 2, 1991, notes In Cmaha catching "a Plane on the rails" I Believe that in contrast to the...
Gas TANK
For works in chemical laboratory hydrogen is produced usually by the reaction of zinc with hydrochloric acid (HCL). Sometimes you need a small amount of gas, and 1 g of zinc makes about...