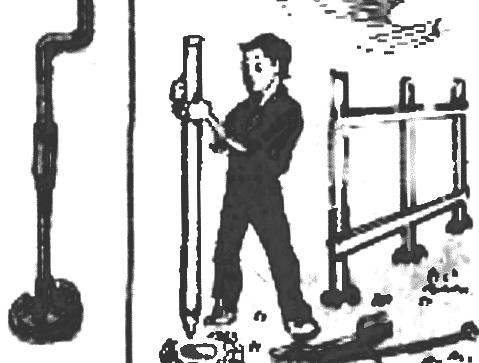 But the owners of garden plots is a good way is to use the normal ledovyi Bur. Without any changes it can be used for harvesting pits in the ground during the construction of the house, the fence. Will be useful to gardeners when planting trees and shrubs.
Recommend to read
THE ROVER IS CHANGING THE SHOES
The author and Creator of the Rover, about which speech will go, — Boris Ryzhov — a longtime friend of the readers of our magazine. Photographs of the manufactured machines (crawler and...
UPS — PATH IN AVIATION
So, we are continuing in # 10 of our magazine talking about youth glider schools. More and more young boys and girls are now bosom a small silver-blue rectangular icon UPS. Wear it with...