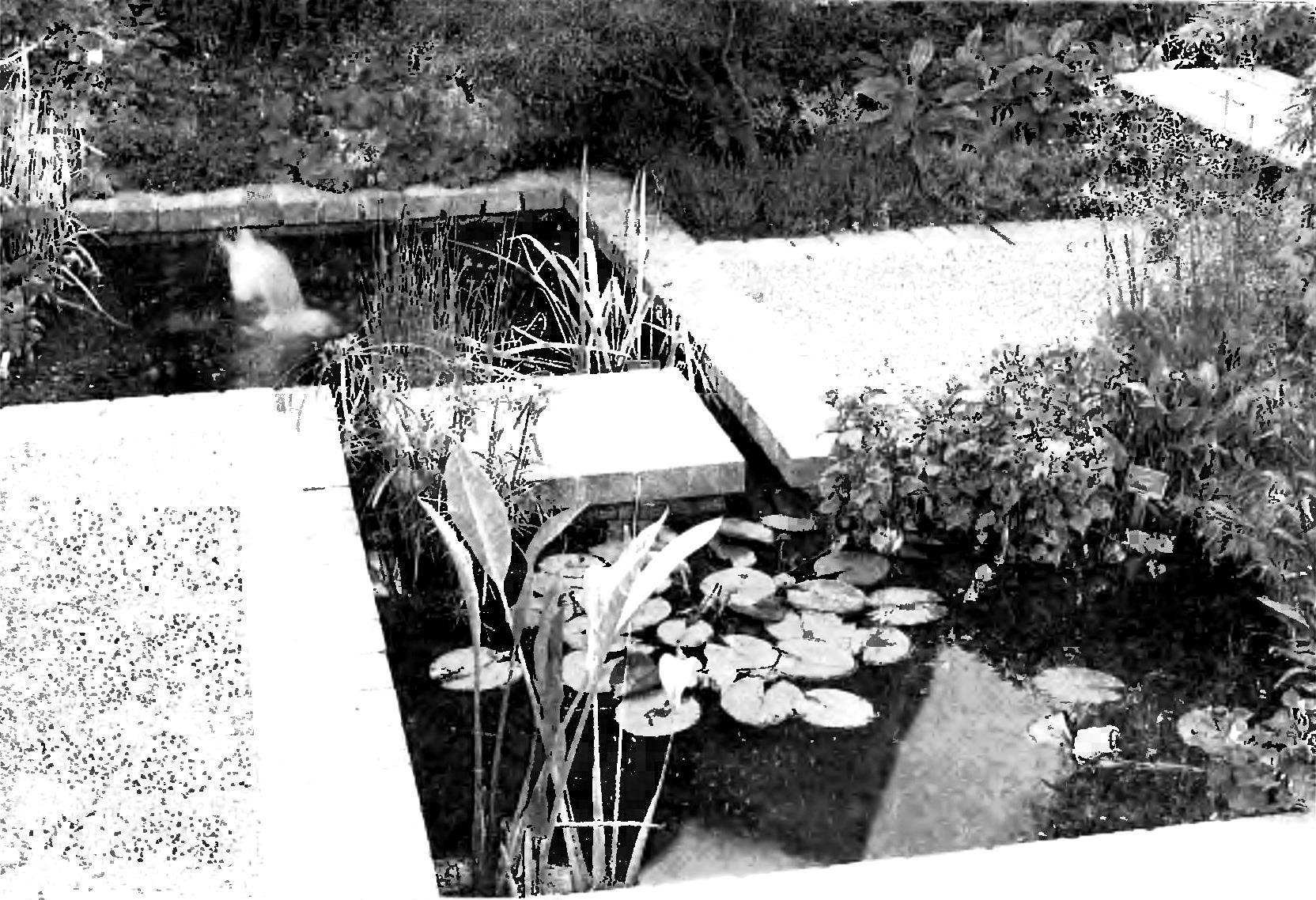 HOMESTEAD lake? Yes, it is possible to build yourself on any, even the smallest individual or the garden, as described in today's collection of KDM. Minimodem will allow you to significantly expand the range of ornamental plants, and children to their own bath on the hottest period of the summer.
Everyone knows how great the attractive force of the water. Even a small pond located in the garden can become the center of a cozy Seating area with its unusual microclimate, where the air is saturated with air ions.
If you are attracted by the prospect of creating your own mini-lake, get to work. First, you must select a site for a future pond. Note that water from it will be lower, so take care of it when its arrangement. Better if it will be located on an elevated site of your site.
Now grab a shovel you have to dig a shallow pit. Its form is arbitrary; however, remember that the decorative bog and pond plants prefer different depths. Provide to part of the mini-lake had a depth of about 0.8 m and part — 0,4 m. Steep slopes should form an angle relative to the horizontal of about 60°. After rough excavation, carefully flatten its sides and bottom, remove the remaining roots of trees and stones, after which the tamper seal surface of the walls and bottom.
After completing this work, do not try immediately to fill the pit with water — in this case you get just a pit of murky muddy muck. Mandatory mini-lake is required waterproofing, which would eliminate the filtration of water into the soil. As such a layer is best suitable plastic film. Well, of course, that it was of such a size that allowed at once to cover all the mini-lake. However, the necessary cloth you can get and glue two or three strips using masking tape-tape or glue "Moment".
Before laying the film don't forget to pour on the bottom of the reservoir of clean sifted sand — there's plenty of cushion thickness of about five centimeters. Lining the film, try to make it never stretched: better to be over about a half-meter allowance around the perimeter of the pit, which is then pressed against the gravel, laid in the small circular recess around the perimeter miniopera.