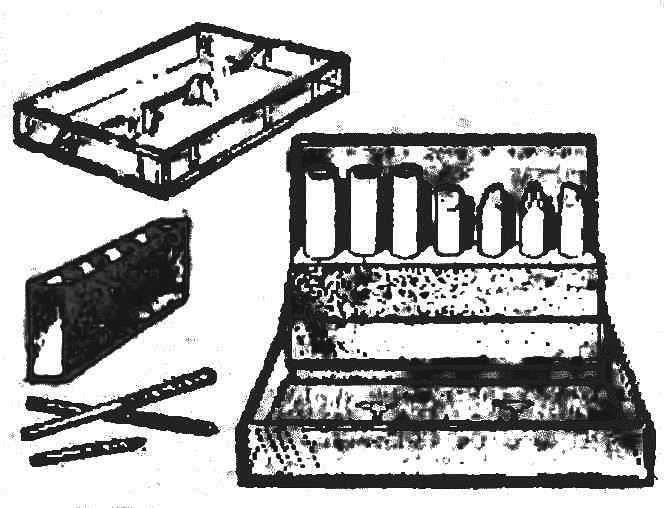 Convenient storage for drill bits, taps, chisels, and other similar tools can do out of the box with a transparent plastic cover for cassette tapes. She removed the tabs, is embedded inside of biters solid foam with the desired number of holes.
Recommend to read
CASSETTE FOR DRILLS
Convenient cassette for storing drills will work if household plastic jar with a simple screw-cap or paste is processed under the dimensions for hardwood timber with pre-drilled blind...
FLASHLIGHT-IMPROMPTU
Flashlight-impromptu can be made from storage battery and a bright led. The battery is installed between the findings of the led, observing polarity, and fasten a large sandbox or...