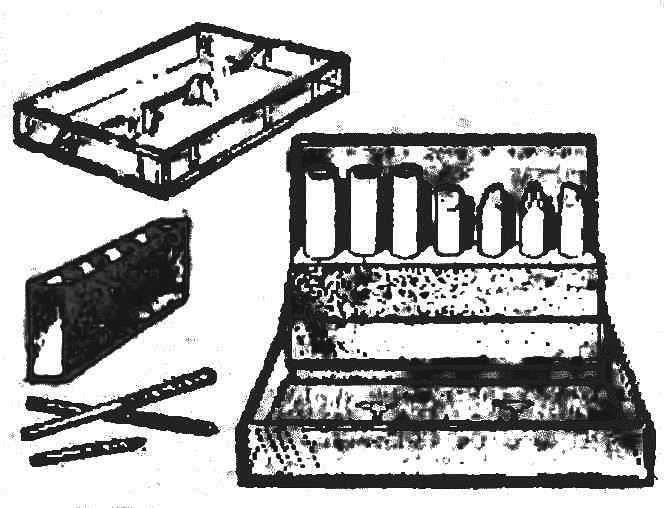 Convenient storage for drill bits, taps, chisels, and other similar tools can do out of the box with a transparent plastic cover for cassette tapes. She removed the tabs, is embedded inside of biters solid foam with the desired number of holes.
Recommend to read
CUTTER-TRIDENT
To return the sharpness of the shallow notch of a file is unlikely, but this small, flat tool can make a handy cutter for Plexiglas, textolite and other soft sheet materials. Sharpen it...
SUCCESSFUL COMPLETION
  Usually all devices in the lab the photographer separately, so working with them in the printing of the images is not very convenient: need a separate or combined outlet for the...