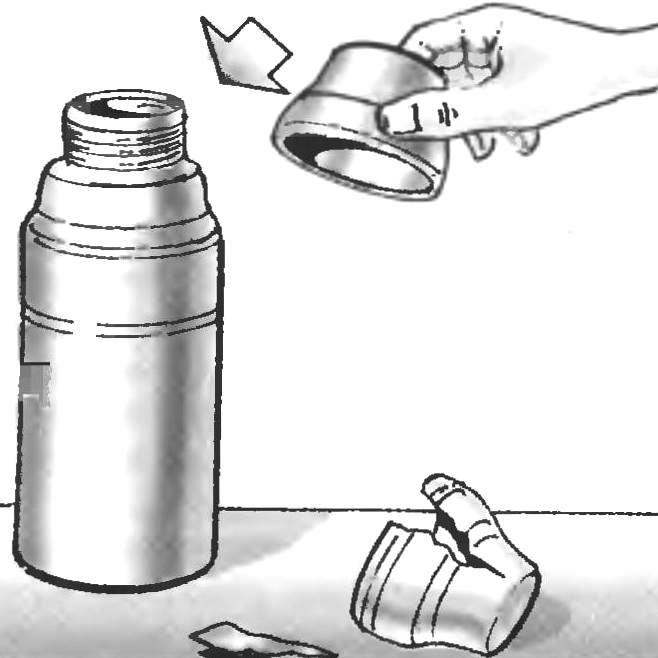 In domestic thermos small size is screwed on top of the cap, which is often a too strong tightening the cracks or even breaks. Instead of trying to stick together, it should be replaced by a suitable diameter plastic cups.
Recommend to read
"TRAP" IN THE SINK
I refused to offer the industry's trap — plastic perforated liner at the drain mouth of the shell: it has the shape of a hole and instantly get clogged even debris. Made of a plastic...
MAGNET AGAINST THE WIND
To open window the window is not closed under the impulse of the wind, it is easy to establish a kind of brake, which would not allow it to close, and left at least a crack. On the...