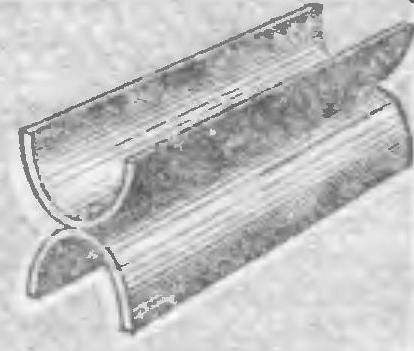 If you cut the old metal pipe of large diameter to be sawn along, and then riveted with their convex sides to each other, get both and convenient stand for pens, brushes, pens, and heavy-duty clamp, easily holding even the old electric roller blind.
Recommend to read
WITHOUT A BRUSH AND IS CONVENIENTLY
Offer an easy and convenient option of using paper glue sold in plastic bottles without a brush. On the lid of the bottle make a hole with a diameter under the core-tube of a ballpoint...
CALIPER
Among the tools and devices for measuring the internal diameter of pipes and other cylindrical bodies is probably the most simple. Made of plywood, plastic or metal, cut an isosceles...