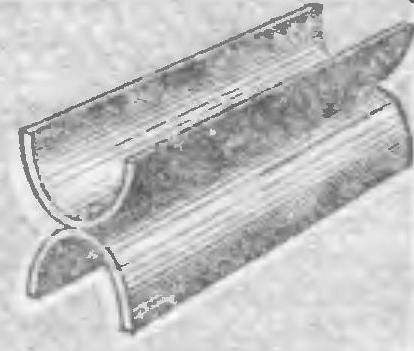 If you cut the old metal pipe of large diameter to be sawn along, and then riveted with their convex sides to each other, get both and convenient stand for pens, brushes, pens, and heavy-duty clamp, easily holding even the old electric roller blind.
Recommend to read
"SOFT" SHELF
For many it will remind imperceptibly supplanted by modern interior bookcase. And for those who had to glue holiday garland chains of colored paper strips, it will immediately become...
WARDROBE FROM WARDROBE
Early furniture has served its owners for quite some time, sometimes even several generations. But in our time it quickly becomes outdated morally — design or design. And then this...