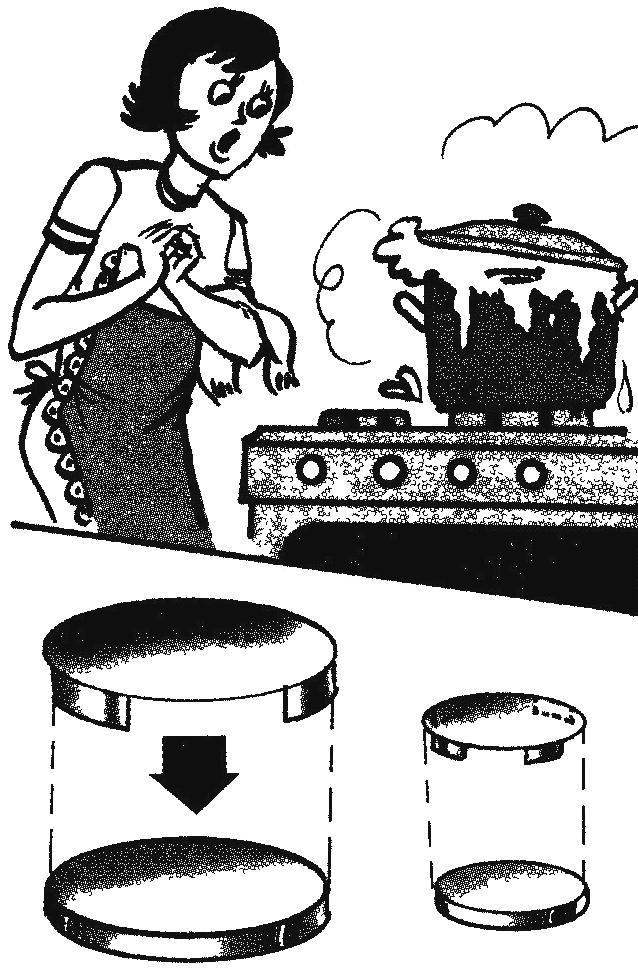 Neat woman, always worried if the cooker escapes milk or zarazhayutsya fat burners from the naked red-hot pans. Moreover, the penetration is not so easy to clean. A small trick will save the neat from these experiences: it is necessary to make sheet metal patch discs on burners. Even if something escapes from the pots or burning discs easy to remove and wash.
P. RYAUZOV
Recommend to read
WHO IS FASTER
You've probably heard: "he's Got good reflexes." Thicket just as they say about athletes. For example, the goalkeeper. He must react instantly to the ball rapidly flying into the net. Or...
IN SEARCH OF COMFORT
(Experience in Windows 9x). In the presentation intentionally does not address questions related to installing OS and the principles of the model of relations with her because of this so...