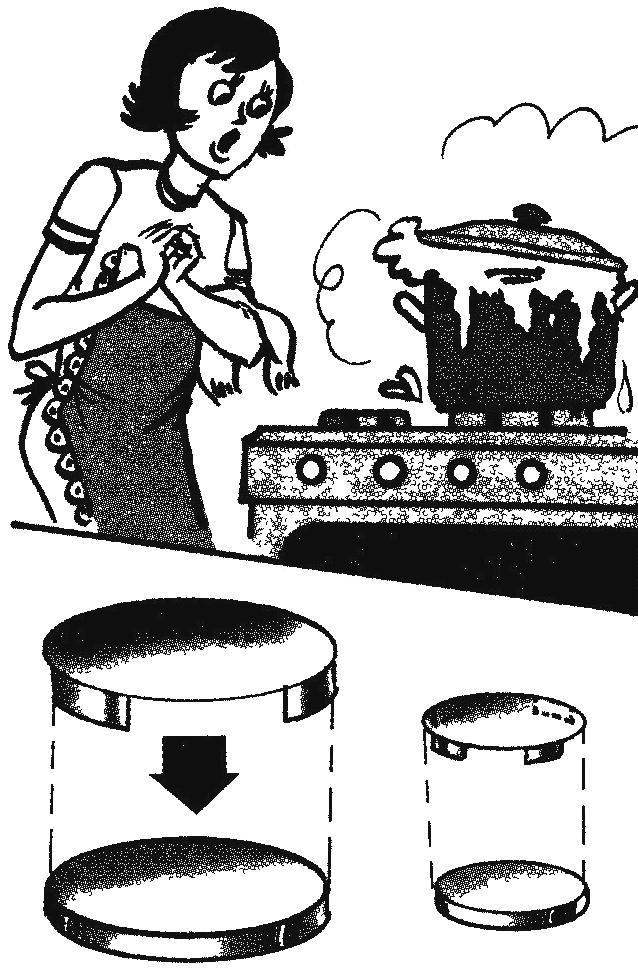 Neat woman, always worried if the cooker escapes milk or zarazhayutsya fat burners from the naked red-hot pans. Moreover, the penetration is not so easy to clean. A small trick will save the neat from these experiences: it is necessary to make sheet metal patch discs on burners. Even if something escapes from the pots or burning discs easy to remove and wash.
P. RYAUZOV
Recommend to read
"THE JANITOR" IN THE CD
The first enemy records — dust: invisible to the eye, it becomes "audible" as soon as the needle touches the disc player, particularly a high level. Crackles, rales, crepitation, in this...
SAWING — DIE
Fans decorative fretwork jigsaw know: saws, fragile, broken — will not save enough! However, why not stock up? Not only by the saws, and a simple fixture to make them. The originality...