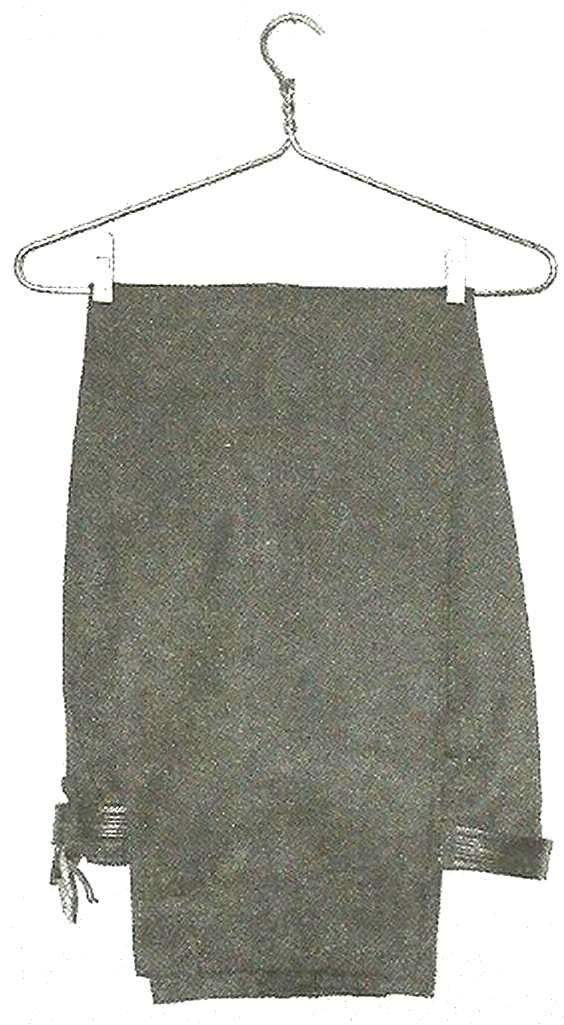 Hanging the trousers on the bar hangers can not be sure that they won't slide because are always in a state of some kind of "unstable equilibrium". To avoid this, the bar often hang the "friction" material, such as foam rubber, porous rubber. But this takes skill and the appropriate glue to pick up and work carefully. But there is another, very simple way to hold pants in the initial position – with the help of underwear clothespins. As is – seen in the photo.
GLUKHOV, Saransk
Recommend to read
ARTIFICIALLY GROWN SKIN
This breakthrough in science is of great importance for patients requiring large areas of the grafts. In surgery and transplantation has a relatively long time is used artificially...
RACK SCREWS
There are various designs of towel racks in the kitchen or Kanna and. One of them is a vertical series of levers, threaded plastic end caps on the rod of the bracket, screwed to the...