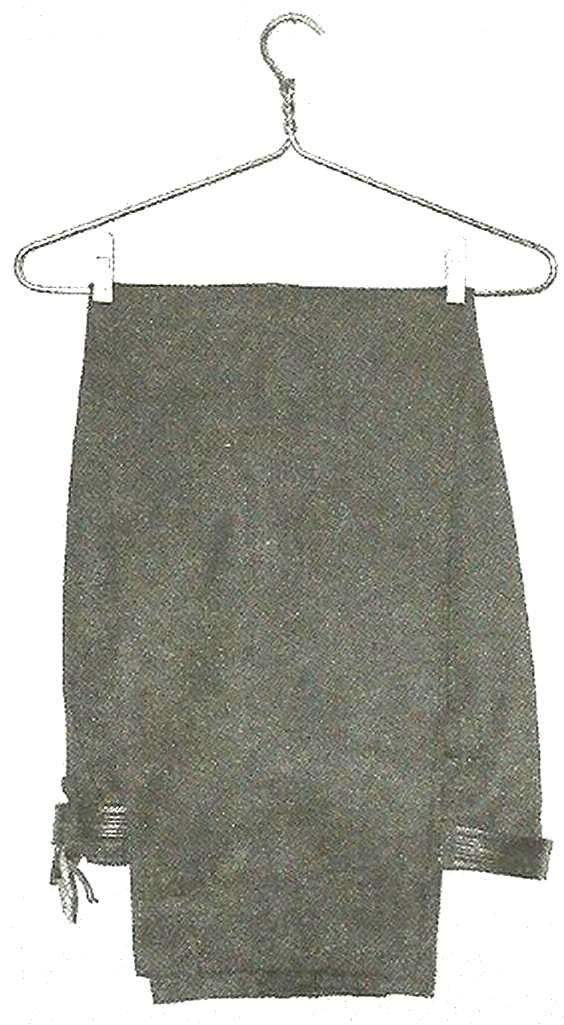 Hanging the trousers on the bar hangers can not be sure that they won't slide because are always in a state of some kind of "unstable equilibrium". To avoid this, the bar often hang the "friction" material, such as foam rubber, porous rubber. But this takes skill and the appropriate glue to pick up and work carefully. But there is another, very simple way to hold pants in the initial position – with the help of underwear clothespins. As is – seen in the photo.
GLUKHOV, Saransk
Recommend to read
WHERE TO HANG TIE
As a rule, commercially available hanging racks for ties and belts there is a special bracket located on the door.&If such detail is missing, it will replace the original hanger...
BALCONY DRYER
To quickly dry the washed linen, the hostess usually hung out on the balcony: comfortable but not very aesthetically pleasing. However, drying underwear will not be visible from the...