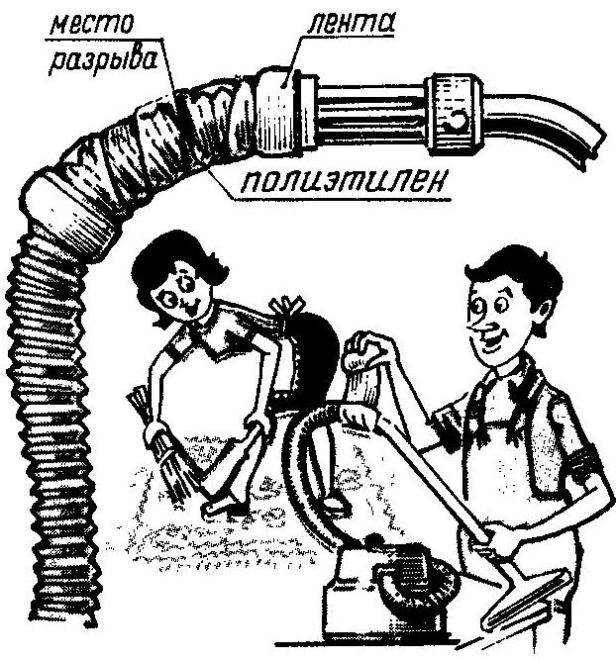 And this tireless assistant Radivoje Housewives often necessary ambulance: corrugated hose near the tubular rod cleaner frequent breaks. Used in these cases, the easiest way: wrap the damaged area with the tape from the plastic bag, and the edges fastened with adhesive tape. There are several more difficult, but more permanent option is a piece of old Bicycle inner tube.
V. RADOMSKI, Minsk
Recommend to read
RIDING ON THE VACUUM CLEANER…
Not so easy to store a bulky vacuum cleaner in a small kvartire. Meanwhile, it is quite possible to "hide" so that it did not occupy a special place. For example, it is very convenient...
BALL PUNCH
When working with imitation leather or thin skin, which are often used for the models or devices, there is a need in the holes of small diameters. In these cases, rescue of a homemade...