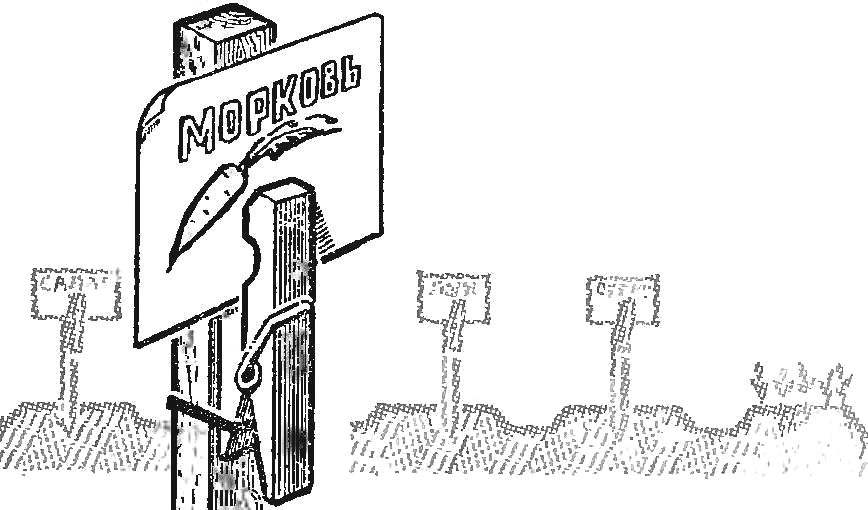 Until the seedlings, and it is easy to confuse what is planted in a particular bed. Arrange for your garden or summer cottage here such simple devices — and and plantings and sowings will be in order. And the design is really simple: the peg with the attached pin. Cut the decals from the wax paper — like milk cartons — do on them inscriptions in pencil "Steklografom" or marker and hold the clothespin.
V. MADELINE, s. Berezovka, Voronezh region
Recommend to read
THE GATE-INVISIBLE
Offer the gate invisible to the cottage or a garden cottage with a hedge of thick bushes. The gate itself is made as usual rectangular frame with a brace, and stuffed on top of her...
BOARD ROOM "WEEDING"
It is now customary to control weeds on the beds without chemicals. Weed or often just cover the beds by the opaque material beneath the weeds do not develop, and the seedlings planted...