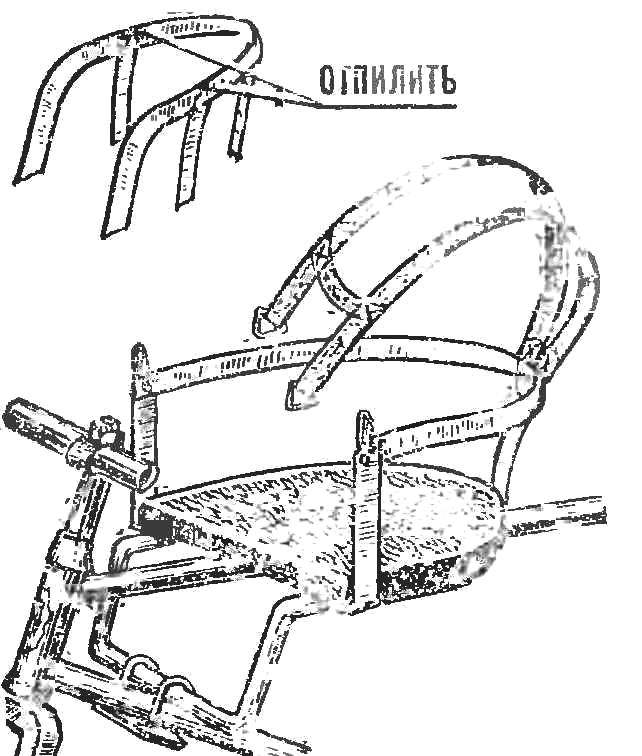 Back from baby sleds, which became the grown up kid a hindrance for driving from the mountains, often ruthlessly cut off and thrown away. However, it is possible to find useful application in the summer transportation — bike. The seat on the frame for a small passenger, equipped with a slightly modified base of the backrest, conveniently and securely. Well, the smallest possible to insure a seat belt.
Recommend to read
The PIPETTE! ON THE SPOT!
Eyedropper and every home medicine Cabinet; however, due to its shape permanent storage of it, as a rule, no. To eliminate this "injustice", you can use the usual "English" pins,...
NOT SO MUCH SAW, HOW MUCH GLUE
I wonder how would the heroes of Ilf and Peter, if he knew that the treasures are in the chair, made for one of the modern furniture factories in Moscow m taken out of the context in...