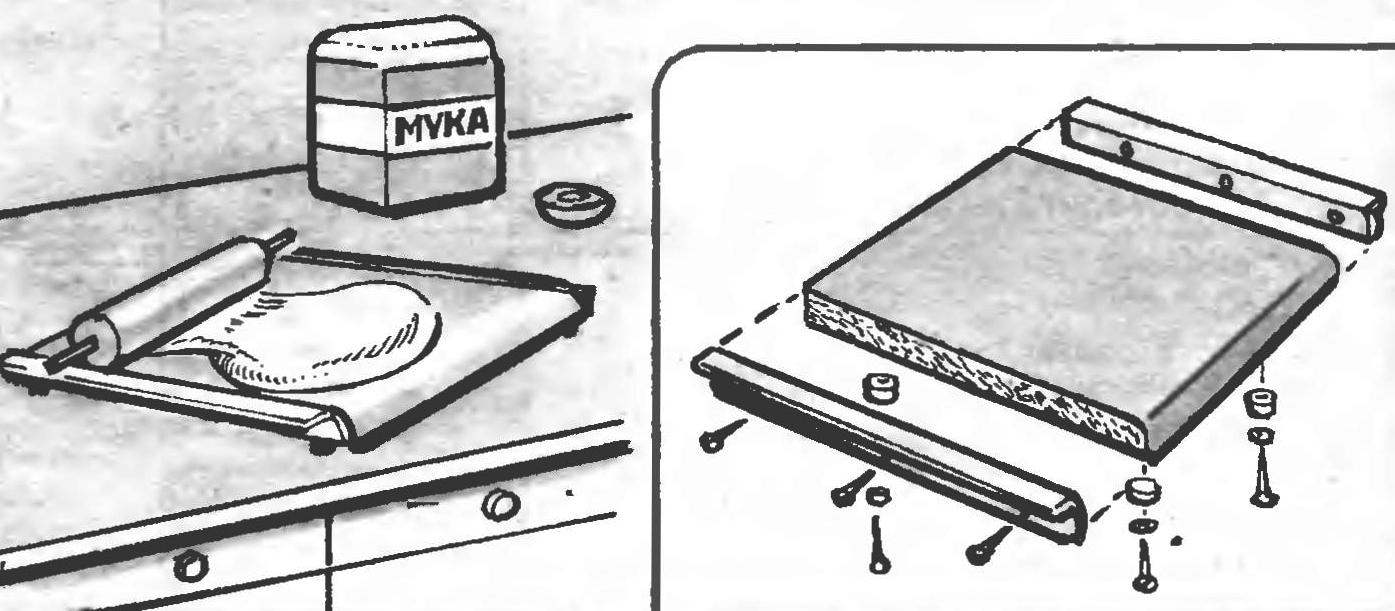 Use the cutting Board is much easier, if equipped with side handles made of aluminum corners. And to prevent sliding of the boards on the working surface of the table, for example, during rolling the dough, add its four rubber feet. In this capacity, suitable cork from the bubbles of the type of "penicillin", privernuty to the Board by small screws.
Recommend to read
TWO-HANDED BARREL…
To lift and move manually to a large barrel and it is not easy and inconvenient: not to hold on. Meanwhile, equip it with a pair of convenient handles very easy. Do in the side wall at...
TOOL FROM …POTATOES
Putty cracks or grooves ka smooth surface is not so hard; another thing — neatly repaired with mastic seam in the corner joint. If this case was not a rubber spatula appropriate form,...