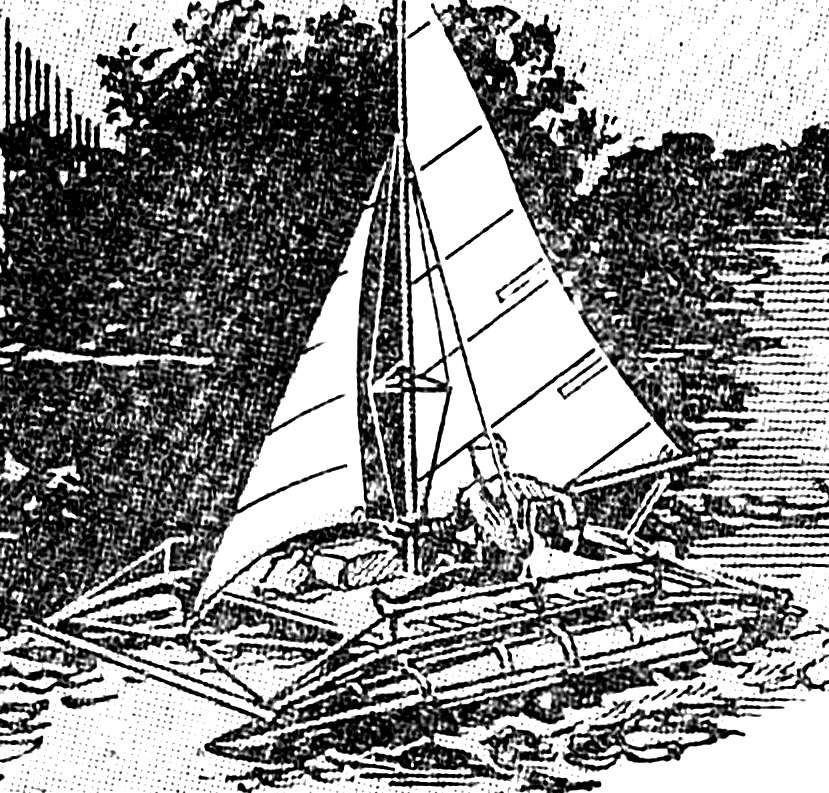 Filled with wind-taut sail… This age-old symbol of romance will not leave anyone indifferent. And there is nothing surprising in the fact that the number of sailing enthusiasts every year increases. Today they are much more than you can take the yacht clubs, so work on creating Amateur sailing ships many have no qualified advice.
Design of a sailboat, but still one which in the off-season will have to keep in a city apartment embodies a number of problems. After all, the ship must be collapsible, easy storage to take as little space as possible.
Hand in designing such a vessel, we have considered a lot of layout options, tried to carefully weigh the advantages and disadvantages of various projects. Chose the structure of a catamaran with inflatable floats and I must say, I'm not. "Rush" — so we called his brainchild — met our expectations: he was fast, compact unassembled and relatively simple to manufacture. The characteristic indicator against its own weight to the square sails — "Rush" surpasses the best of the known samples of the Amateur courts. Compare: the lightest sailboats — kayaks and dinghies, equipped with a sail area of 7 m2, has a weight of 70-80 kg, and our catamaran under sail 13 m2 weighs only 60 kg. Its good habitability allows you to make not only a one day trip, but long journey.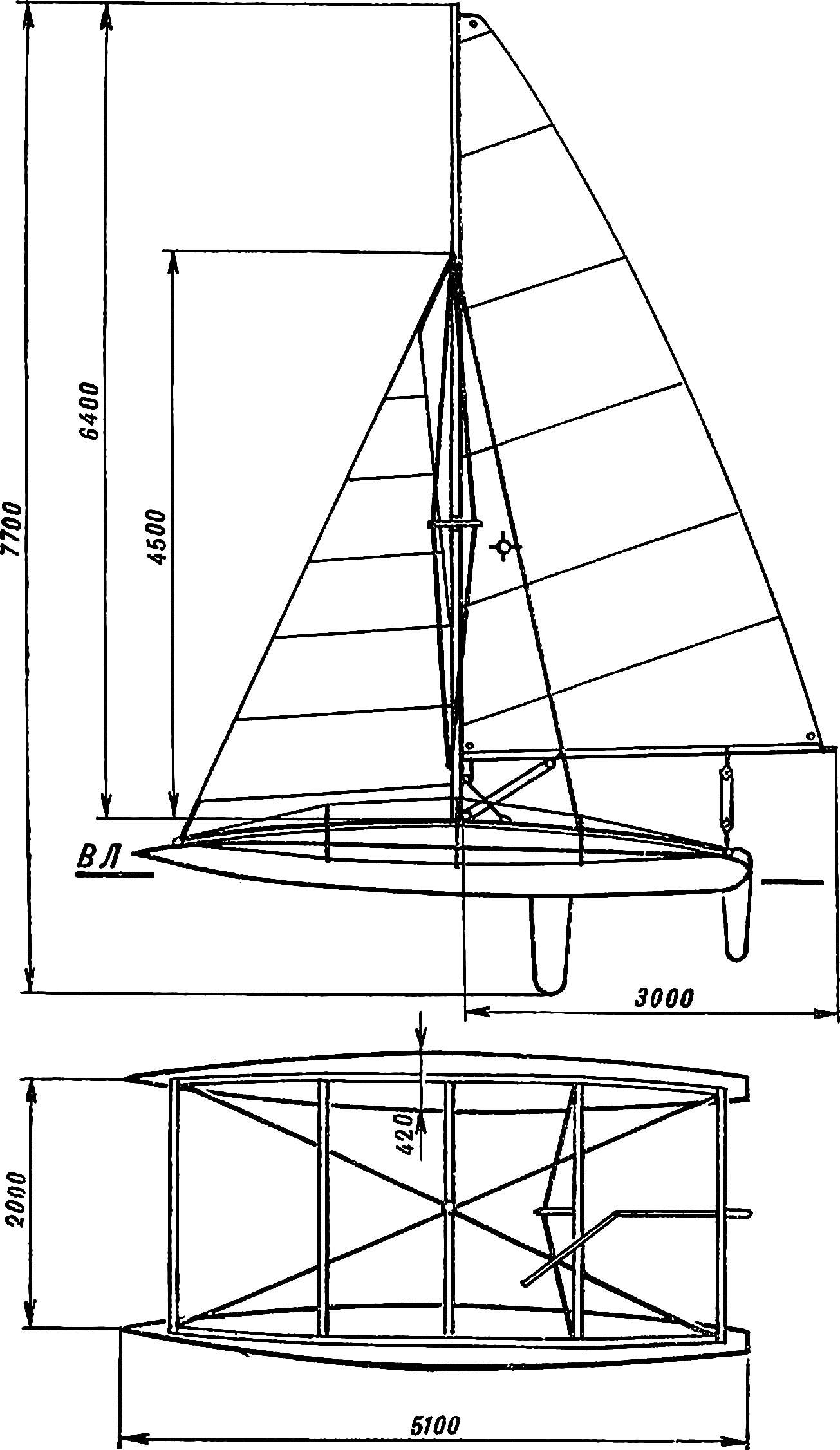 Fig. 1. Catamaran "Rush".