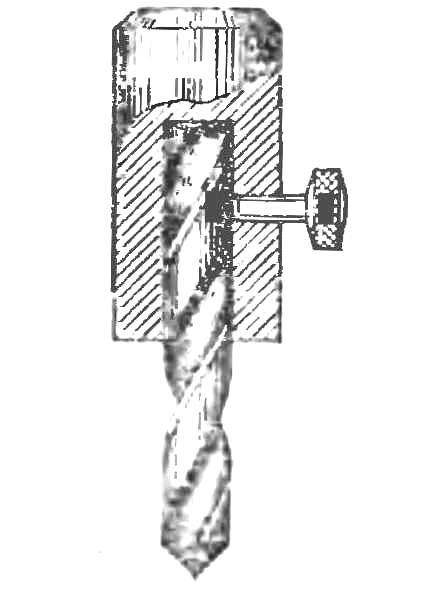 Easy to master work of a hand drill. Sometimes does not calculate SIPU and broke in half, still quite new drill. Of course, if broke off, not the whole working part, it can still be reground. But in any case, the cutting chip usually discarded. However, a simple tubular handle with a blind axial hole and a radial locking screw turn it into a useful tool. This countersink can make a small chamfer or to remove sharp edges in the holes of smaller diameter.
M. SHASHKIN, the city of Yakhroma, Moscow region
Recommend to read
HAND MIXER
Prepared grout needs constant stirring, otherwise it quickly hardens. But easy to say, but difficult to do; to perform this work manually is extremely tedious — it is hard to lift the...
SENSITIVE METAL DETECTOR
I have designed the metal detector works on the principle of beating is generated due to the difference of the oscillation model and tunable oscillators (5-10-th harmonic, selects the...