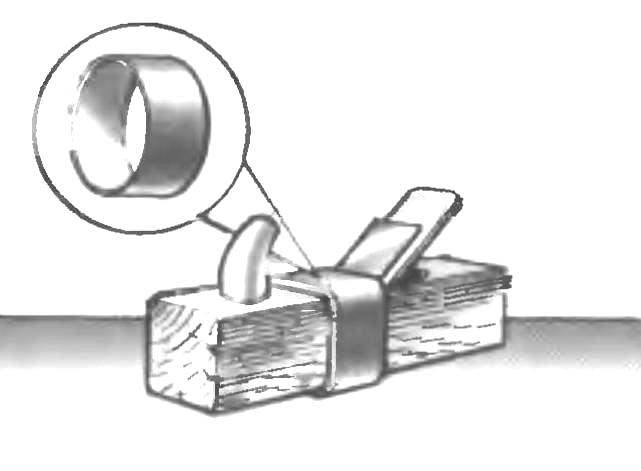 The quality of processing lumber a plane largely depends on the sharpness of the blade of the knife (or as it is called, is the glands). And because sharpened part is always from the body of the plane, when storing it is easy to damage. To protect the blade, it is possible to close the removable rubber ring.
Recommend to read
AWL INSTEAD OF SCISSORS
You should not use a sharpened knife or scissors for cutting sandpaper. You only blunted their blades. Easier and more effective to cut the sandpaper with an awl or other sharp object on...
AND HANDS INTACT!
Sharpen the saw — a simple matter, but it has the potential to injure your fingers on the sharp teeth. Use a cut rubber hose. It is sufficient to cut: it up and push on the part of the...