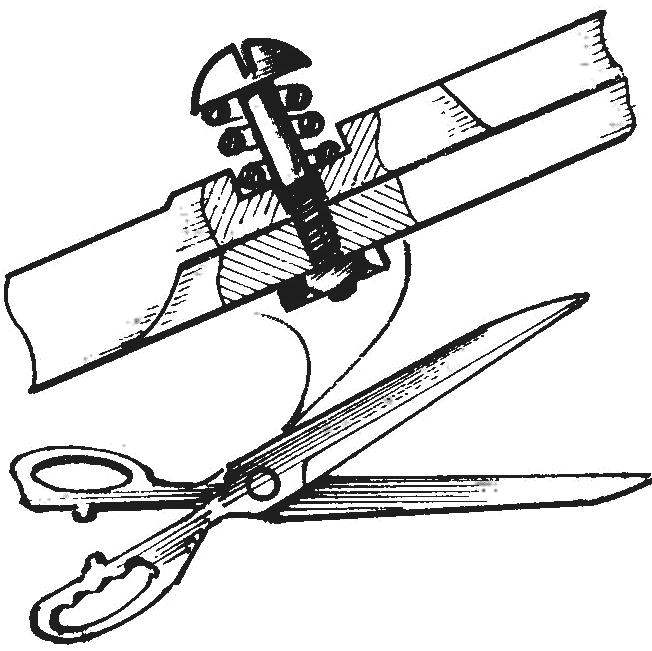 Large cutting-out scissors cutting is not always easy. Often the work ends with calluses on his hands. What is the reason? Yes, just from time to time designed axial propeller, and the blades stopped to hug each other as necessary, the fabric wedge between them, and for cutting require more effort. To return to the previous quality scissors will help the spring from the car the carb is inserted under axial screw. In extreme cases, instead of the springs will fit a rubber strip.
Recommend to read
"PYGMY", "SIREN", "TRITON" MADE IN THE USSR
In 1921 - 1939 in Leningrad acted Special technical Bureau for military inventions (Sptecbureau), it was headed by engineer V. I. Bekauri. In 1934 in a 1st division Sptecbureau was...
THE PROSPECTS FOR THE JUNIOR SPEED
Currently a subclass of "school" high-speed cord does not Shine sport results. The competition clearly shows the separation of equipment into two groups. First, as a rule, are simplified...