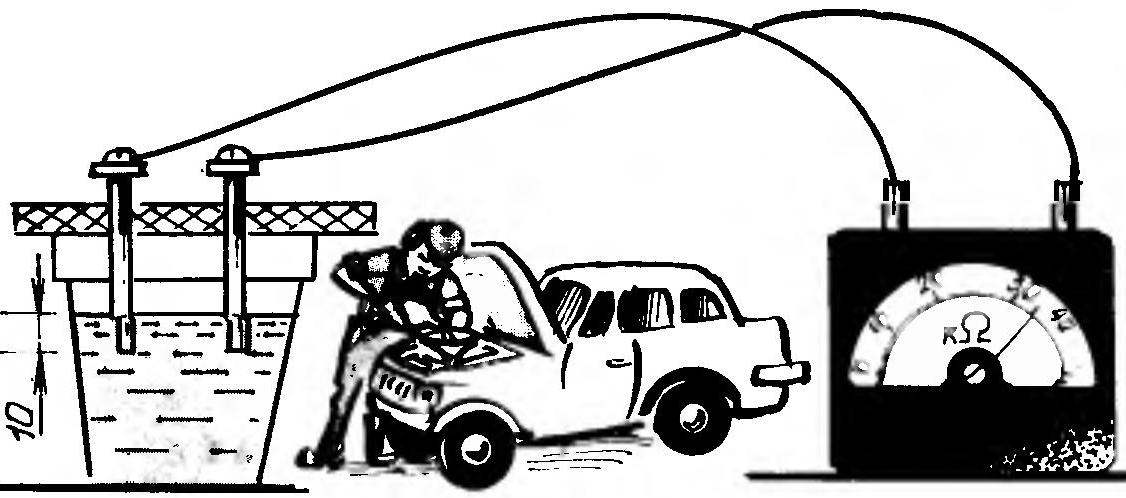 Motorists have to periodically refill the battery with distilled water, but it is not always at hand. In these cases, the use of rainwater or snow water. A good source of distilled water — "fur coat" in the freezer of a home refrigerator. However, this water may be unsuitable for battery due to the contained impurities. Purity soda you can determine with an ohmmeter and a simple device consisting of a glass of water and a pair of carbon electrodes. If the resistance shown in the figure an electrical circuit will be more than 30 ohms, then the water battery is good.
Recommend to read
WRIST TESTER
Appeared in stores digital multimeters seriously pressed the usual "switches-instrument Toolkit". However, expensive components (the battery), and sudden circuit failures limit the...
ELECTRONIC DISCONNECT SWITCH
Many motorists in a hurry to install in your car the so-called device to turn off the "masses" with which, without removing the terminals, the battery easily detaches from the electrical...