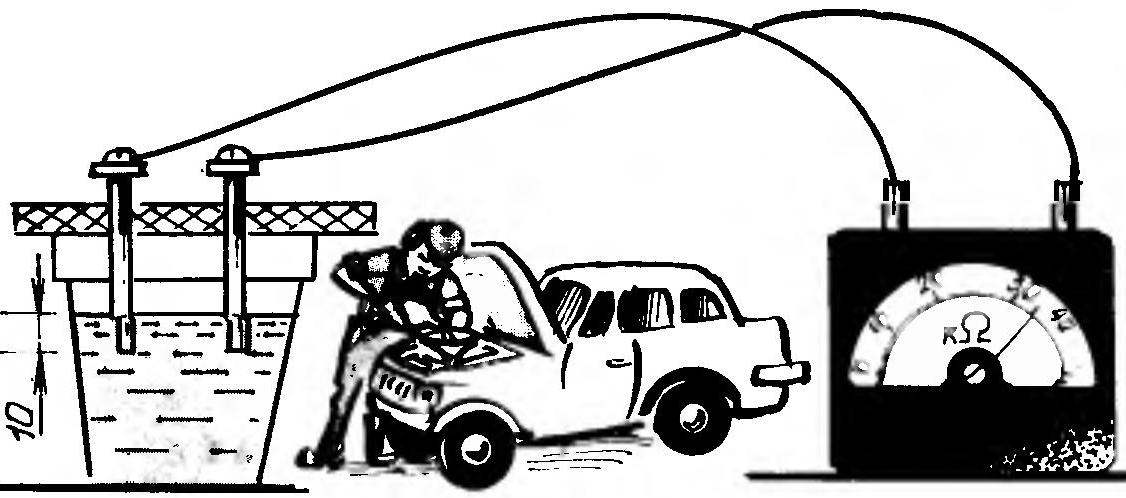 Motorists have to periodically refill the battery with distilled water, but it is not always at hand. In these cases, the use of rainwater or snow water. A good source of distilled water — "fur coat" in the freezer of a home refrigerator. However, this water may be unsuitable for battery due to the contained impurities. Purity soda you can determine with an ohmmeter and a simple device consisting of a glass of water and a pair of carbon electrodes. If the resistance shown in the figure an electrical circuit will be more than 30 ohms, then the water battery is good.
Recommend to read
SWITCH-STAND-IN OUT OF THE ORDINARY
In the December issue of "M-K" for 1990 were published material about the switch-gubbare. There is proposed a technical solution I liked, but... think about it, has developed its own...
THE INSTRUMENTAL IMPROVISATION
Every GameSpy master keeps his tools in different ways. Most often just keep them in an old suitcase or a crate of parcels in a closet or in the attic, folded haphazardly. Here is a...