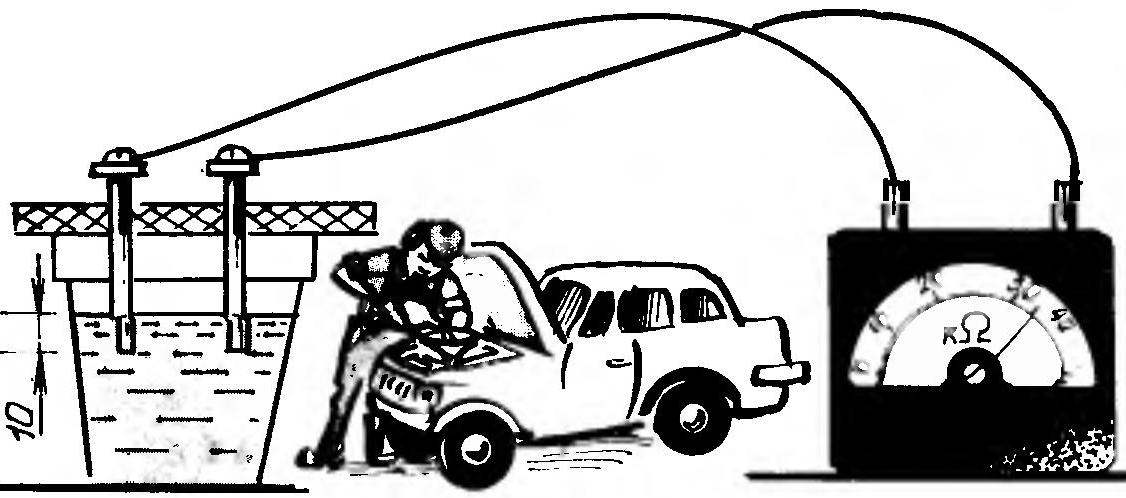 Motorists have to periodically refill the battery with distilled water, but it is not always at hand. In these cases, the use of rainwater or snow water. A good source of distilled water — "fur coat" in the freezer of a home refrigerator. However, this water may be unsuitable for battery due to the contained impurities. Purity soda you can determine with an ohmmeter and a simple device consisting of a glass of water and a pair of carbon electrodes. If the resistance shown in the figure an electrical circuit will be more than 30 ohms, then the water battery is good.
Recommend to read
THE TRACTOR FROM.
Still, as they say, don't have time to dry the printing ink in the magazine (see "M-K" № 2, 2009) report from Pereslavskogo district of the Yaroslavl region, as a new message — about the...
A BALL-ELECTRIC
Broken light bulb unscrewed from the socket with your hands is not only inconvenient, but dangerous: it is possible to injure your fingers. Therefore we recommend to use half a rubber...