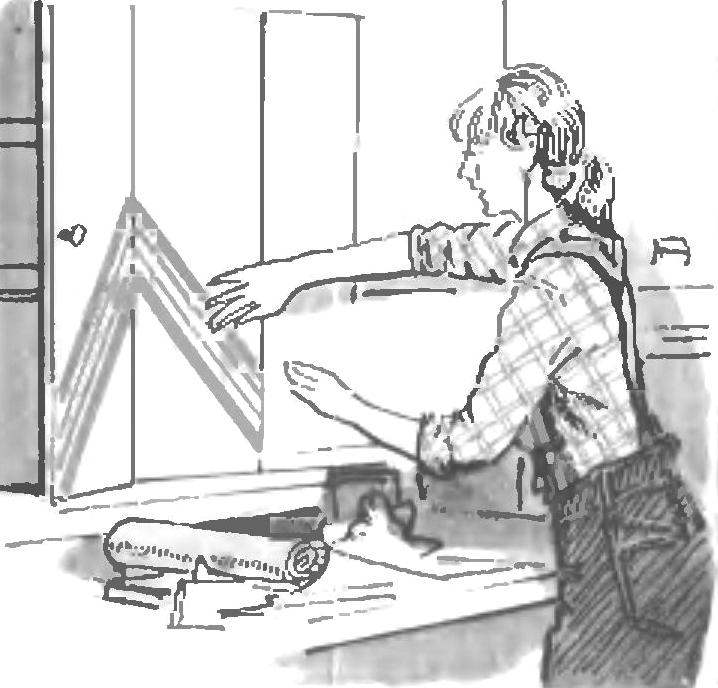 Any owner can independently, without men's assistance, become familiar to update kitchen cabinets, bringing in solid color his panels any decorative ornament. And not resorting to dyes, and therefore not afraid to get dirty. To achieve this will be the two readily available methods.
First, the easiest — using strips of colored duct tape or colorful plastic tape, Alternating the width of these bands and spacings between them, you can get any geometric patterns.
For the second, almost similar to the result of the method is quite suitable self-adhesive Wallpaper. Here the possibilities are much wider, as these Wallpapers allow you to not only strip, but also desired patterns or figural decoration.
Recommend to read
"MAGIC" LANTERN
Good help the Modeler will have an overhead projector, which is easy to make yourself. It can be used to increase or decrease to the appropriate size drawings, projecting them on the...
REPAIR IT YOURSELF!
A small speck of rust on the wing in a few weeks darkened, and then turned into a hole with ragged edges. Avtostantsii the sentence was harsh - the wing needs to be changed. Preliminary...