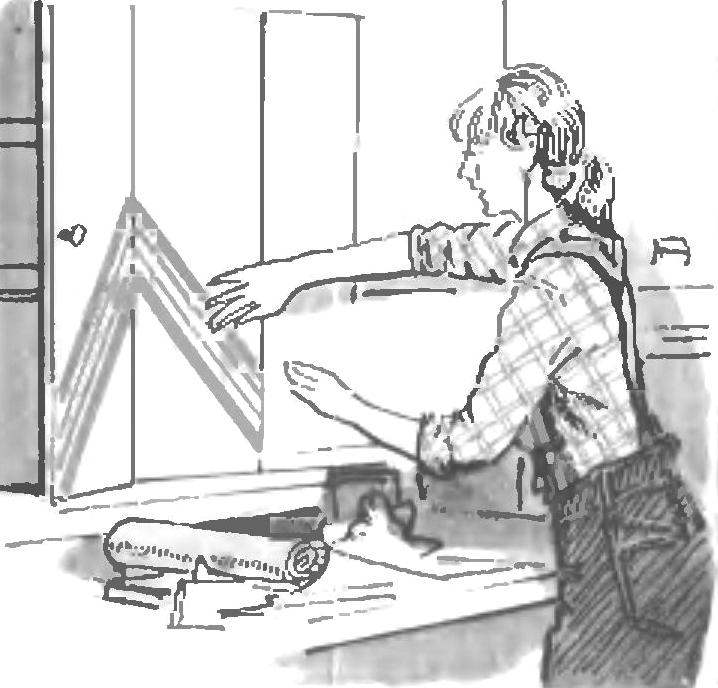 Any owner can independently, without men's assistance, become familiar to update kitchen cabinets, bringing in solid color his panels any decorative ornament. And not resorting to dyes, and therefore not afraid to get dirty. To achieve this will be the two readily available methods.
First, the easiest — using strips of colored duct tape or colorful plastic tape, Alternating the width of these bands and spacings between them, you can get any geometric patterns.
For the second, almost similar to the result of the method is quite suitable self-adhesive Wallpaper. Here the possibilities are much wider, as these Wallpapers allow you to not only strip, but also desired patterns or figural decoration.
Recommend to read
MINI TRACTOR MADE IN THE FAR EAST
Our magazine has repeatedly written about Krasnodar, Stavropol, Ural tractors, motologic, milling rippers, electrocore created in the circles of young designers. These machines - good...
THE LAMP FROM THE FOREST
When the country house was built and the time of wiring, we, on reflection, abandoned the ceiling lights, because the chandelier is not looked very good in rooms with low ceilings....