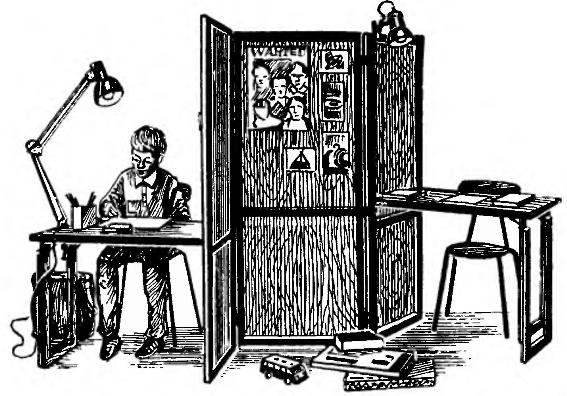 If in apartment there is a separate children's room, organize the workplace for a student is not as easy and even more so, if a family has two students. But here, the design savvy home handymen suggests access. Here's the solution to the problem is offered, for example, the Hungarian magazine", Earmaster hobby." This is a screen with folding tables. At first glance, the drawings attracted the attention of a screen. Working on both sides students will not interfere with each other.
But after a careful consideration of the design it is easy to see that this is not just a screen, and an unusual partition between the two folding tables which it is attached. All of the design elements is so simple that its manufacture can participate in the children themselves.
The materials required for the work available. First of all, this wooden bruski section 40×20 mm and sheets of plywood or hardboard.