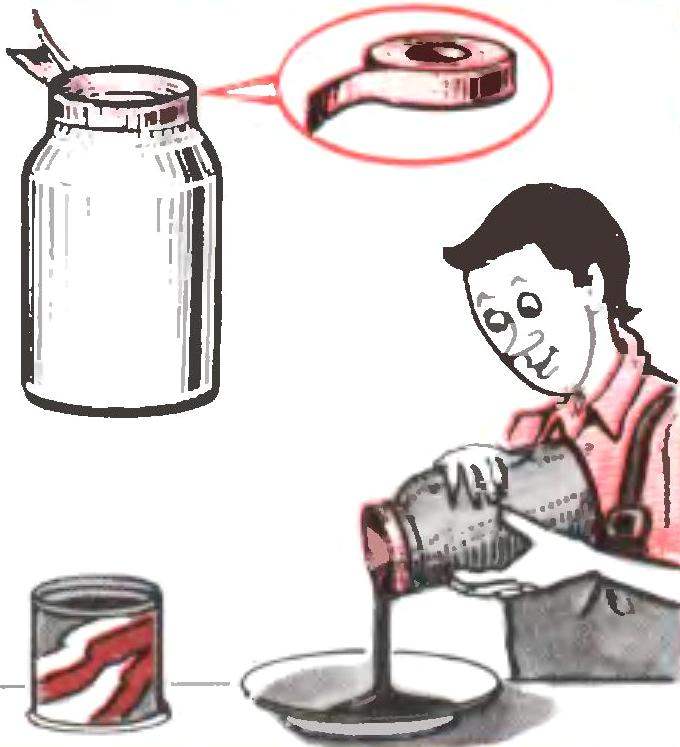 Pouring viscous fluids are often faced with the fact that the jet begins to envelop the edge of the neck of a can or a jar, especially if it is thick and rounded.
So the pot does not get dirty enough to paste over the neck of any adhesive tape: it will make the edge sharp, which even the last drop is not delayed, and hence does not drain to body capacitance.
Recommend to read
"MODEL" CRUISER
"Time of troubles" was the 80-ies of the XIX century for the Russian Navy in General and cruising in particular. In addition to the lungs paranapanema clippers (which was already, in...
HOT GLASS CUTTER
This unusual method of forming holes in the glass not only allows you to do without a glass cutter, but provides the ability to shaped cut-outs and, thus, the details of sheet of...