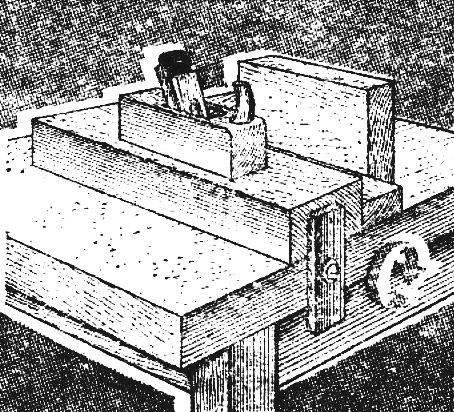 A home practice for joinery is most often used any old Desk or removable boards. In these cases, the end of the working plane, it is convenient to make the spinning stop. Suits cut piece of solid wood — beech, oak, birch — width with the thickness of the top and the long screw is screwed on glue; under the bonnet wear washer.
Recommend to read
MOVE THE FURNITURE? PLEASE!
To Express themselves easier. I have to move home furniture. Where will my wife say, women love such innovations. That's just the strength may not be enough, especially if you do not...
HOLSTER FOR TOOL
Often need to work at heights or in cramped conditions when you need to have all the necessary tools and if I look in one motion, to get or put him in his place. Just a soft case or...