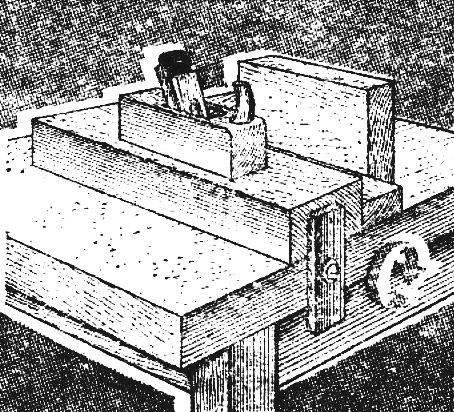 A home practice for joinery is most often used any old Desk or removable boards. In these cases, the end of the working plane, it is convenient to make the spinning stop. Suits cut piece of solid wood — beech, oak, birch — width with the thickness of the top and the long screw is screwed on glue; under the bonnet wear washer.
Recommend to read
MIXER "SECOND"
Housewives know to cook the most simple salad you need, pulping vegetables, to work hard with a knife or spatula. And how much labor demand, for example, Korean dishes of carrots and...
WALK-BEHIND WHEEL
For simplicity, I decided to make the walk-behind, in-parzych, unicycle, and secondly, on the basis of units, components and parts of various machines manufactured in the factory. Took...