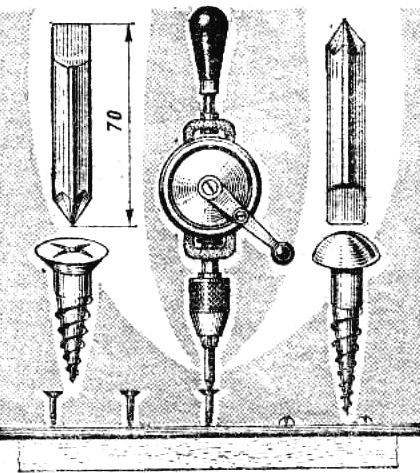 You take up to screw a screw! Of course, the screwdriver: several rotations. Well, if ten screws or more? For ease of use hand drill: it will help to prepare the holes and screws tighten easily and quickly. This needs only to manufacture a cartridge is inserted into the working rod length of about 70 mm. To be able to work with any screw, sharpen one end of the rod under the slot, the other — under the "krestovinu"; get a convenient and versatile tool.
Recommend to read
INDIVIDUAL "SHADOW"
Going on a fine summer day at the beach, you take a small bedroll, which at the chosen place and unfold the envy of all the neighboring vacationers receive individual oblong tent at the...
RACING E1 CLASS
New racing car was designed on the base of the machine, the drawings and description of which was published in the "M-K" № 11 in 1986. It is considered to be a design boon for most young...