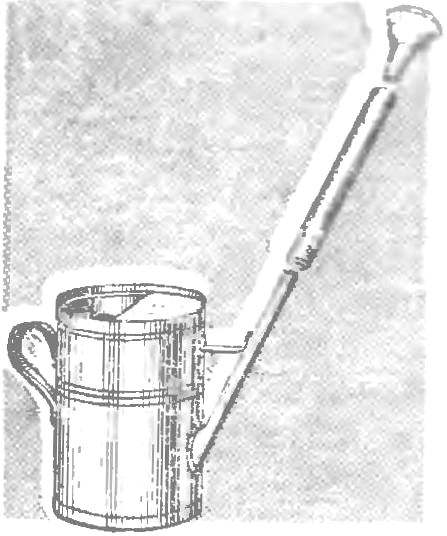 Look at ordinary lake that we water the flower beds or the beds in the dry season: its construction, once born, has not changed. But whether so it is perfect that does not require improvement? Of course not. Here is one of the possible upgrades. Typically, a sprinkler head is within the level of the upper handle. Of metal or rubber tubing to make the extension spacer and you instantly feel how much easier will work a "telescopic" lake: without much effort you can reach the opposite, COA the garden or greenhouse.
Recommend to read
WHY WOULD AN ARTIST CURLER?
To restore the "hair" rassohnetsya brushes is possible, having moistened it with water and pulled from the handle with a rubber band. Excellent "curlers" are, in particular, of the...
VITAMINS GROW ON THE BALCONY
The BEDS of the PIPES...no matter How great the temptation to consider yourself as a pioneer, should nevertheless admit that the gardens and plantations on the balconies and loggias...