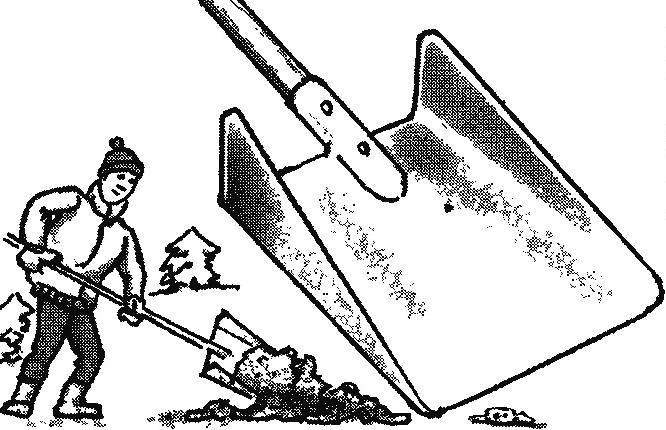 In winter, urban courtyards and suburban areas for cleaning lanes of freshly fallen snow is often used homemade wide shovel of sheet metal: they work easily and conveniently thanks to the large grip loose snow layer. However, if you rake in a lot at once — the sheet is bent, and the snow with it around the edges references. This doesn't happen — is only a side edge of the sheet slightly bend. Here "kill" two "hare": the snow ceases to sciatica, and the sheet acquires the necessary rigidity.
Recommend to read
DRIVE ON THE "CIRCULAR SAW"
On a circular Pipa can not only dissolve a wooden Board in straight lines, but cut discs of any diameter from sheet material. For this you need only do a simple device-a plywood plate,...
FOLDING HANGER
In homes with small hallways are sometimes difficult to place even a coat rack, not to mention furniture. If you make a few kronsteini retractable hangers, then you can do without any...