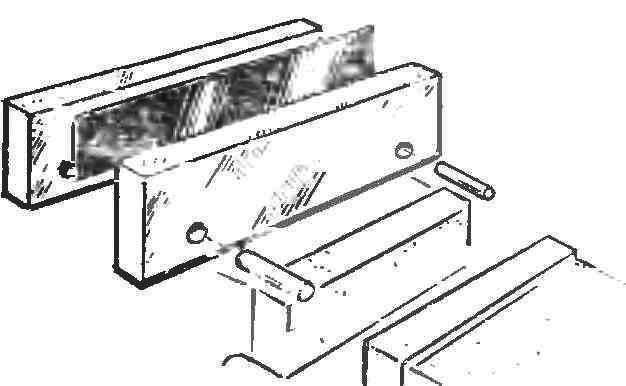 Details of the processing of tin will need a small jig from two pieces of plexiglass with holes for pins. The sheet metal of the workpiece is placed between the strips connected on the pins, and the entire package is clamped in the vise. Then you can operate a needle file or a file without fear that the item will get wrinkled.
P. MARACHEV, Perm
Recommend to read
A HINGE
What is the transmission from the engine to the wheels, automodelismo-speed specialist no need to explain — its production and refinement is paid no less attention than to the engine....
COMFORT BEGINS WITH A HANGER
You enter into your apartment, whether to visit, the first thing that greets you when you walk through the door, the hallway or the front, as it is called. In modern homes it is usually...