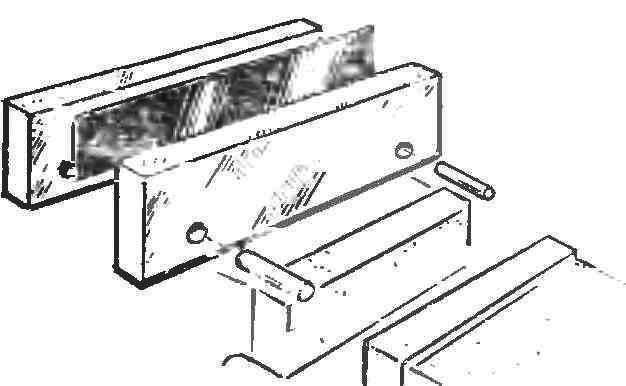 Details of the processing of tin will need a small jig from two pieces of plexiglass with holes for pins. The sheet metal of the workpiece is placed between the strips connected on the pins, and the entire package is clamped in the vise. Then you can operate a needle file or a file without fear that the item will get wrinkled.
P. MARACHEV, Perm
Recommend to read
WITHOUT A DRILL
The hole in the metal plate can be obtained without drill: it is enough to bend it and work a round file or a needle file. This technique is especially useful when you want an oval hole....
AND WITHOUT MILLING…
If Phillips lost the mailbox key, do not worry: replacement can be done yourself. This does not require a milling machine, you only need a strip of metal flat needle files and of course...