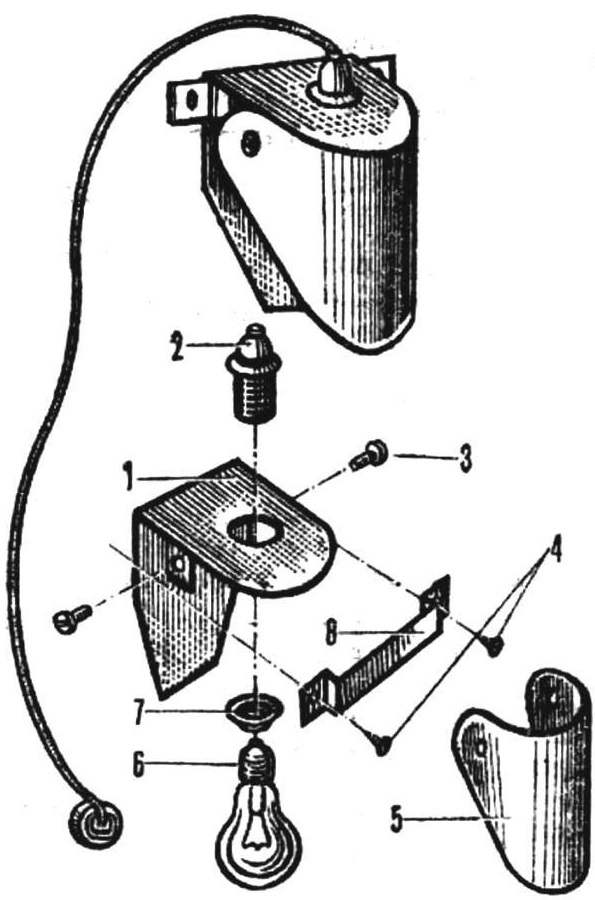 The lamp has only three pipe parts: the bracket, the clip and the visor. The first two (see picture) made of steel sheet with a thickness of 1-1,5 mm (dotted line marked bend line). The visor is cut from galvanized roofing iron.
In the opening of the bracket threaded insert cartridge with power cord and plug and secured with a plastic nut. The visor must bend so that the holes therein match the holes in the ears. The visor is fixed with two screws and four M5 nuts (two locknuts).
Two screws to the wall attach the bracket, put the bracket, and the lamp is ready. The surface facing the lamp, painted white, the rest in any other.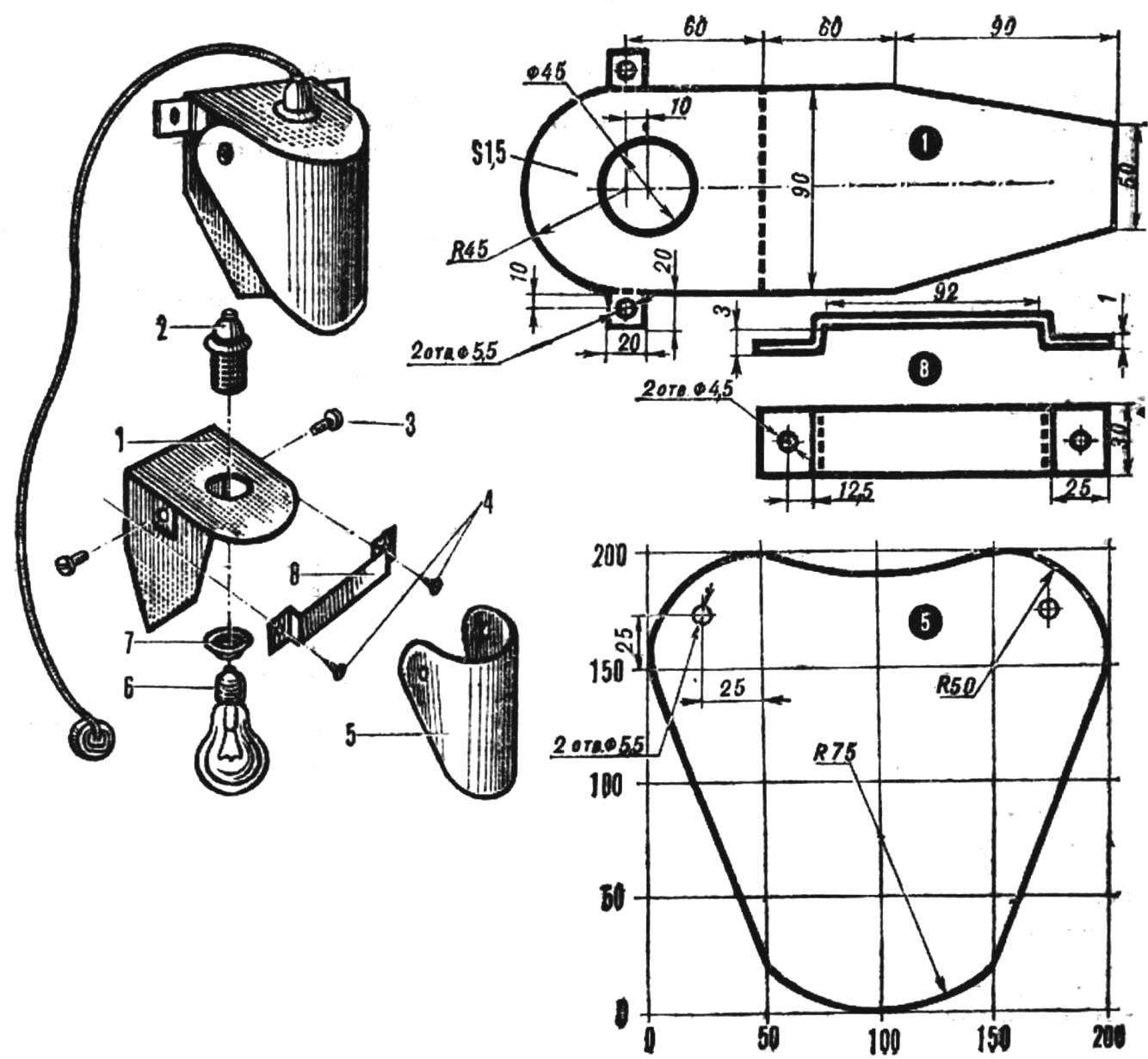 Lamp:
1 — bracket, 2 — electroputere, 3 — M5 screw, 4 — screw 5 — canopy, 6 — lamp, 7 — nut 8 cartridge — clip.
For convenience, suggest to make some brackets to strengthen them in different places, and when necessary the lamp can be moved.
A. ALEKSEEV, Pskov
Recommend to read
BUGGY FROM KUDRINO
About the craftsmen of the rural settlement of the Highlands of the Yaroslavl region, I had occasion to write more than once, and what a surprise it was that the reserves were not yet...
MODELIST-KONSTRUKTOR 2009-02
IN THE ROOM: Public design Bureau A. Matveichuk. Micromemory (2) B. Zelenov. Economical veloplivd (4) Small-scale mechanization Truck-dump truck (6) N. Kruglov. In the vast...