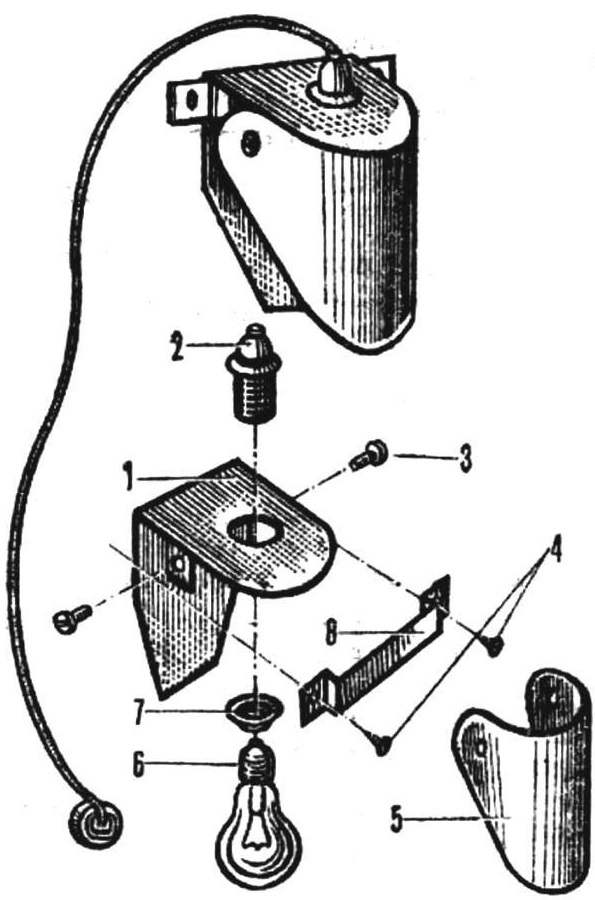 The lamp has only three pipe parts: the bracket, the clip and the visor. The first two (see picture) made of steel sheet with a thickness of 1-1,5 mm (dotted line marked bend line). The visor is cut from galvanized roofing iron.
In the opening of the bracket threaded insert cartridge with power cord and plug and secured with a plastic nut. The visor must bend so that the holes therein match the holes in the ears. The visor is fixed with two screws and four M5 nuts (two locknuts).
Two screws to the wall attach the bracket, put the bracket, and the lamp is ready. The surface facing the lamp, painted white, the rest in any other.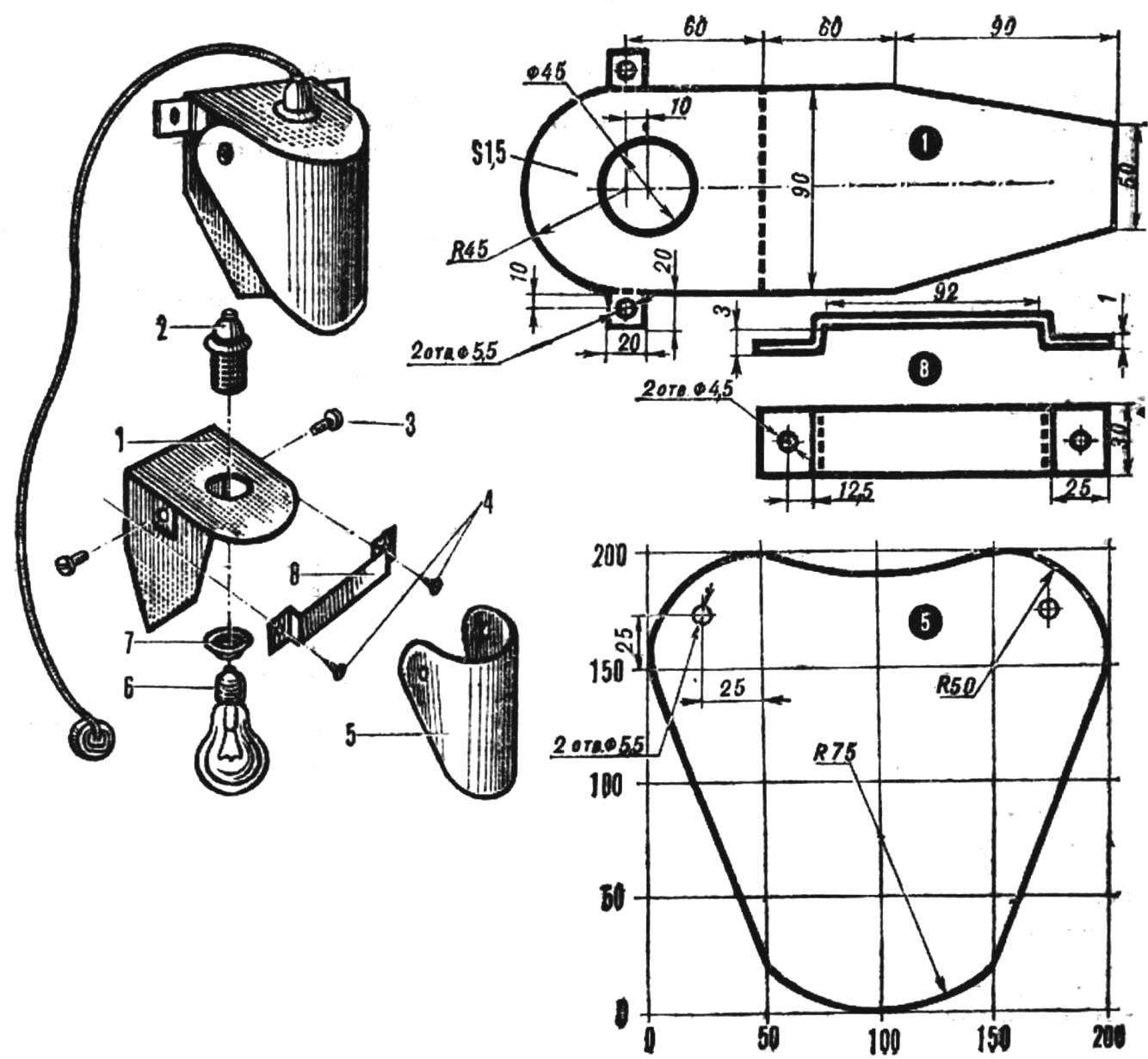 Lamp:
1 — bracket, 2 — electroputere, 3 — M5 screw, 4 — screw 5 — canopy, 6 — lamp, 7 — nut 8 cartridge — clip.
For convenience, suggest to make some brackets to strengthen them in different places, and when necessary the lamp can be moved.
A. ALEKSEEV, Pskov
Recommend to read
KHARKIV MOTORCYCLES
By the early 1930s, one of the centers of the nascent Soviet motorcycle could be the city of Kharkov. Here in the capital of Soviet Ukraine, on the territory of the former sugar factory...
DRIVE ON THE "CIRCULAR SAW"
On a circular Pipa can not only dissolve a wooden Board in straight lines, but cut discs of any diameter from sheet material. For this you need only do a simple device-a plywood plate,...