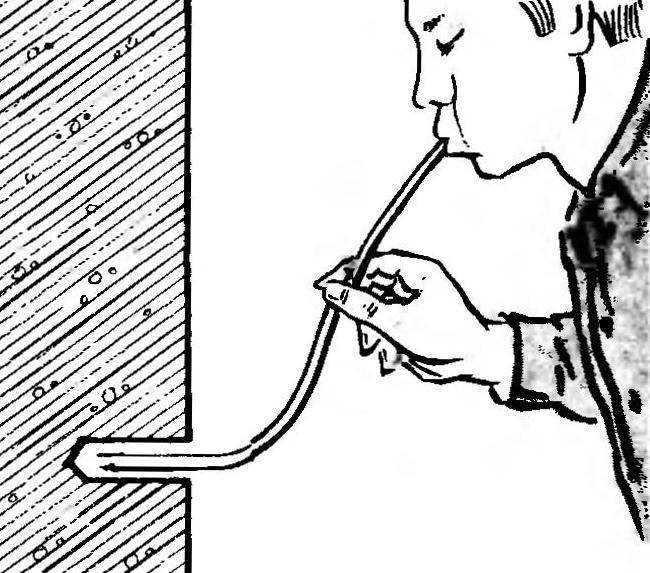 In the holes drilled in a wooden tube in the concrete wall, there is always a lot of sand and dust. To remove them will help plastic or metal tube by simply inserting it into the hole and how to blow into it (but mind your eyes!).
S. DOROFEEV, p. vokhtoga, Vologda region.
Recommend to read
"APRON" FOR PLATE
A good housewife does not proceed to the hassle of cooking without wearing an apron to avoid soiling clothes. A neat housewife will take care of that stove after cooking clean. And this...
ROD TANKER
If the sale is not short refills for ballpoint pens, often use long - cut and fix someone's contrived — long shafts are most often without stops. However, there is another way to recover...