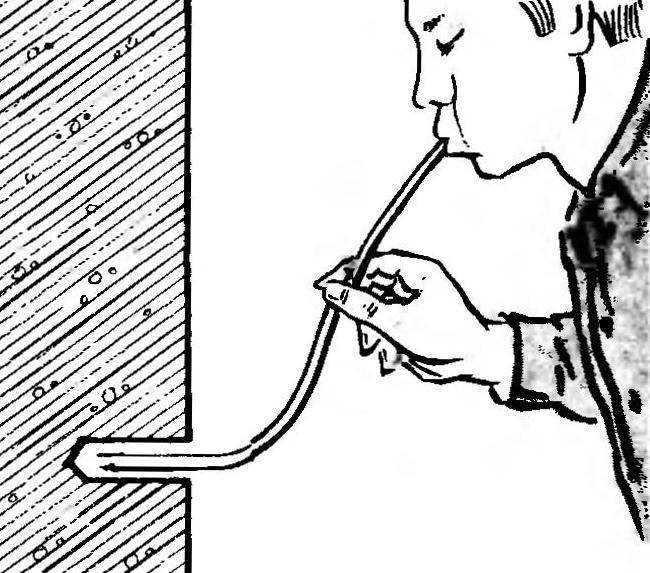 In the holes drilled in a wooden tube in the concrete wall, there is always a lot of sand and dust. To remove them will help plastic or metal tube by simply inserting it into the hole and how to blow into it (but mind your eyes!).
S. DOROFEEV, p. vokhtoga, Vologda region.
Recommend to read
THE CEILING ON A WIRE…
The ceiling today has become a familiar element of the interior and in the office and in the home living room. Want to offer a simplified method of finishing the ceiling lining, which...
MULTITUBE GIANTS
Ministerial reshuffle in France in the 90-ies of the XIX century in the absence of common ideas in the creation of the Navy not only politicians, but also among experts has led to what...