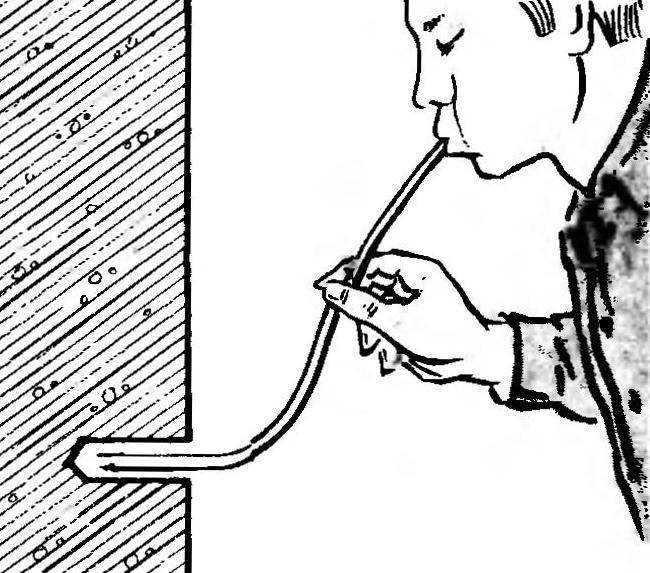 In the holes drilled in a wooden tube in the concrete wall, there is always a lot of sand and dust. To remove them will help plastic or metal tube by simply inserting it into the hole and how to blow into it (but mind your eyes!).
S. DOROFEEV, p. vokhtoga, Vologda region.
Recommend to read
INSTEAD OF SPECIAL — ORDINARY
Cast in many industrial products have long been used mortgages (anchor) bolts with special heads, such that not only pull, but rotate can't. With the advent of high strength composite...
OIL ALA TWO STROKE
My article on the so-called system of separate lubrication of two-stroke engine was published in "Vogue list designer" number 7 for the year 1991. However, letters from readers...