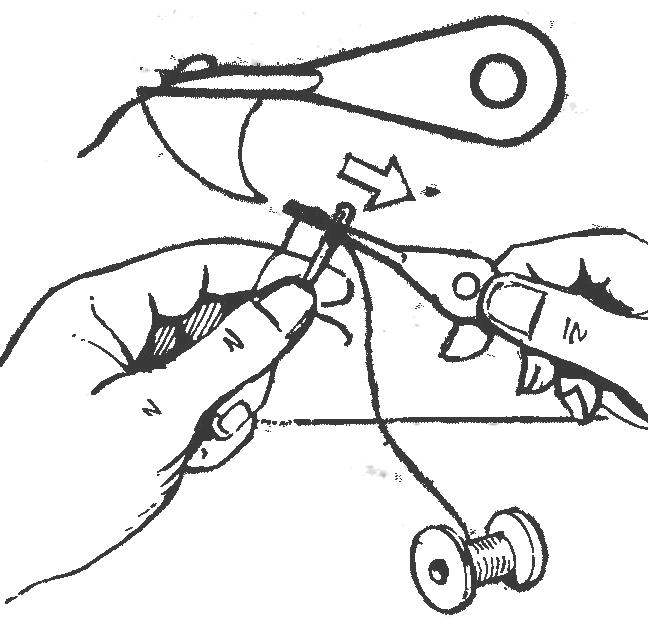 I read in one of last year's numbers on the device,facilitating the ladies thread the needle eye of a needle. So, your grandmother and I have made it easier and much easier — she can do it even without glasses. Tin cut out a teardrop shape of the handle, to which is soldered a narrow springy strip of razor blade with setubinha at the end — it has a miniature hook. It is easy to touch the thread in the eye of any needle. Remains to throw (you can too touch) thread on sasupensu and pull the eyelet back and the thread is made!
Recommend to read
CIRCLE — WITHOUT JIGSAW
If you want to cut a round hole in the plywood or other rigid sheet material, but no jigsaw or handsaw pointed, easy to assemble witty prisposoblenie that will replace these tools. Only...
SHOVEL TONGS…
When transplanting seedlings it is necessary to forge a small hole. A regular shovel is too big. Very convenient for this will be shovel-tongs, which can be manufactured from pipe...