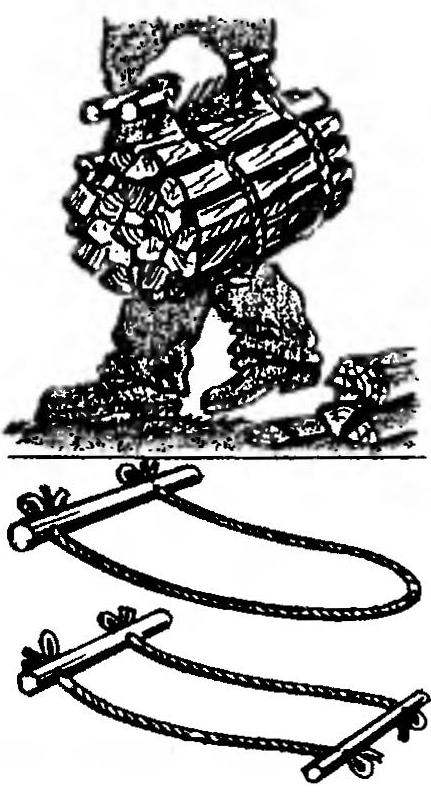 Anyone with a stove or fireplace, we have to hold them the wood. Offer a simple device to facilitate this work. In a round handle of wood (a scrap of the shovel), a few stepping back from the edges, drilled holes, which pass through and are knotted at the ends of a strong rope (e.g., clothesline). Pen and straightened arc, the rope placed on the floor and on top of stacked wood. It remains to throw the free ends of the rope by the handles and easy to carry bundle. As a variant – to rope the arc can attach the second handle. With this "bag" is easy to carry even a large block of wood.
G. ANDREEV, D. and h a h o W o, Perm region.
Recommend to read
SIGNALLER ICING
The formation of ice on the surface of the blades of the rotor (screw) microgenerator-ROV, wind turbines, anemometers, propeller vanes, fans, degrades performance and may lead to...
WE CATCH THE MOMENT OF IGNITION
Motorists know how important it is for diesel internal combustion engines proper installation of the moment of ignition — the ignition spark of the spark fuel in the cylinder before the...