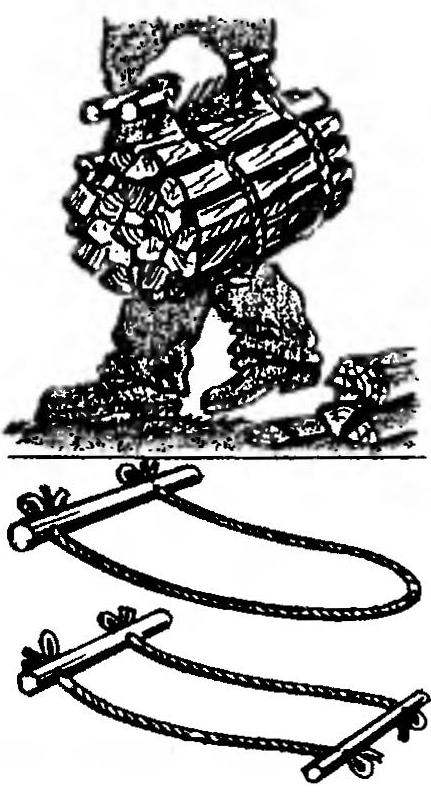 Anyone with a stove or fireplace, we have to hold them the wood. Offer a simple device to facilitate this work. In a round handle of wood (a scrap of the shovel), a few stepping back from the edges, drilled holes, which pass through and are knotted at the ends of a strong rope (e.g., clothesline). Pen and straightened arc, the rope placed on the floor and on top of stacked wood. It remains to throw the free ends of the rope by the handles and easy to carry bundle. As a variant – to rope the arc can attach the second handle. With this "bag" is easy to carry even a large block of wood.
G. ANDREEV, D. and h a h o W o, Perm region.
Recommend to read
KEEPING THE EDGE
To pull a nail from which the bonnet is recessed in the wood, hit it from the opposite side. However, its edge is hopelessly blunted. If the need arises frequently, is to make a small...
THE STEREO FROM THE POSITION OF EXPERT
You love music, but not always have enough time and opportunity to go to the Opera or attend a concert. However, modern high-quality instrument sound allows you to "go" at the concert of...