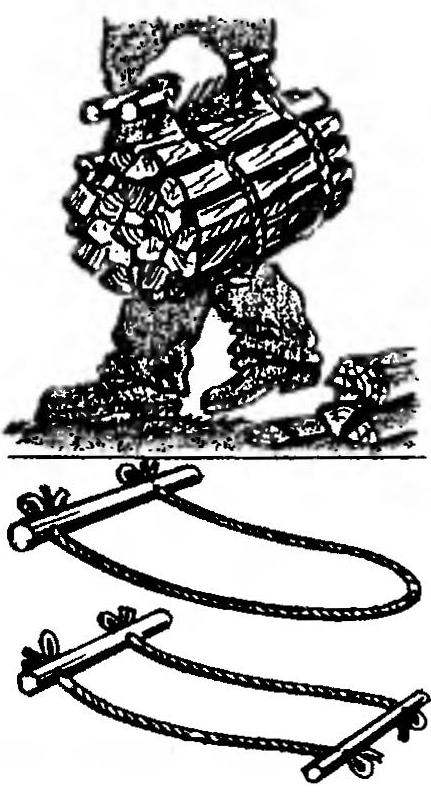 Anyone with a stove or fireplace, we have to hold them the wood. Offer a simple device to facilitate this work. In a round handle of wood (a scrap of the shovel), a few stepping back from the edges, drilled holes, which pass through and are knotted at the ends of a strong rope (e.g., clothesline). Pen and straightened arc, the rope placed on the floor and on top of stacked wood. It remains to throw the free ends of the rope by the handles and easy to carry bundle. As a variant – to rope the arc can attach the second handle. With this "bag" is easy to carry even a large block of wood.
G. ANDREEV, D. and h a h o W o, Perm region.
Recommend to read
I HAVE THE PHONE RANG…
...An urgent need to record the address, name or telephone number, and, as luck would have it, no piece of paper. If you charge a roll of paper here in a homemade box, this problem will...
THE SU-26M, SKY ACROBAT
At any exhibition there are always centers of attraction of attention of visitors. There was a and in the Central exhibition NTTM-87: it was — as, indeed, in all previous aviation...