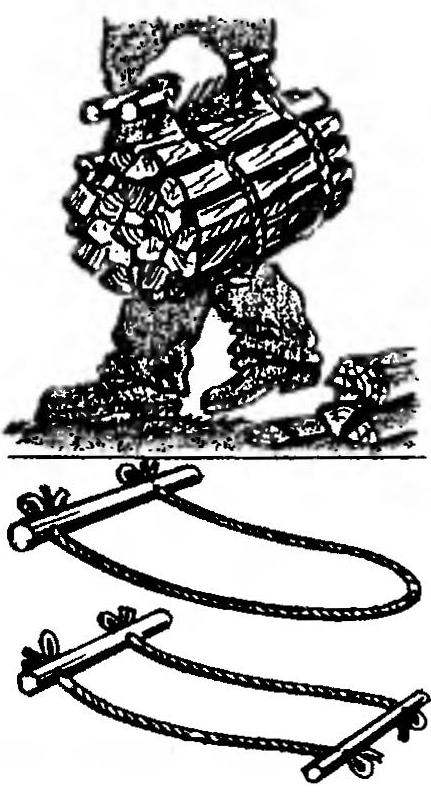 Anyone with a stove or fireplace, we have to hold them the wood. Offer a simple device to facilitate this work. In a round handle of wood (a scrap of the shovel), a few stepping back from the edges, drilled holes, which pass through and are knotted at the ends of a strong rope (e.g., clothesline). Pen and straightened arc, the rope placed on the floor and on top of stacked wood. It remains to throw the free ends of the rope by the handles and easy to carry bundle. As a variant – to rope the arc can attach the second handle. With this "bag" is easy to carry even a large block of wood.
G. ANDREEV, D. and h a h o W o, Perm region.
Recommend to read
IN THE MINI-HAMMOCK… WOOD
This device really looks like a small hammock. But the wood has a direct relationship — used to carry them. In a small sticks (better to have four) are drilled through holes through...
TO AID THE GREEN THUMB
A shovel with a horizontal handle to work much easier, but do not buy the pen new, and normal when the shovel is easy to equip the same. To make it possible in just a few minutes. This...