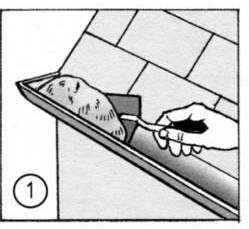 In our latitudes, with a sharp seasonal shifts in temperature and high rainfall, as a rule, roofs of buildings and walls suffer most: and therefore they need attention and the necessary preventive repairs.
Under control – the chute
Much as a country house, for example, from the reliability of parts of the drainage: if the system does not provide the normal drain rainwater streams begin to flow on walls. This is especially dangerous for the wooden walls as they rot. The plastered or exposed brick walls are destroyed. The reason for this can be even a simple clog gutters (Fig. 1,1), which requires timely cleaning of accumulated debris and fallen leaves.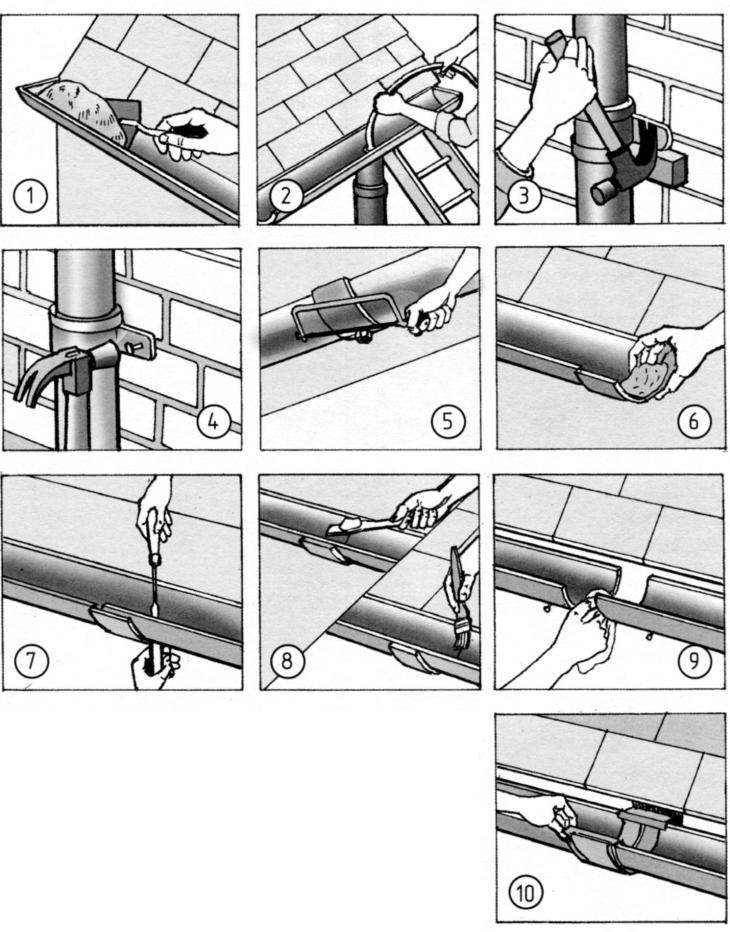 Fig. 1. Gutter repair:
1 – mechanical cleaning of gutters; 2 – cleaning of drain pipes using the hose of a vacuum cleaner; 3, 4 – dismantling and restoration of drain pipes; 5 – dismantling fastening the junction portions of the gutter with a hacksaw; 6 – sealing of the joint trough; 7 – restoration of the fastener interface; 8 – protection of the junction and heat-TEC (top) and staining (bottom); 9 – leveling of the mounting parts of the trough by means of nails; 10 – junction portions of the gutter to the bracket
If the leaves stopped up the vertical pipe drain, then try to break it pole or shaft of the tool is an even greater seal tube. In this case, strange as it may seem, it is better to use the hose regular household vacuum cleaner (Fig. 1, 2). Absorbing the debris, the hose without much pressure and seals will gradually drop into the drainage pipe, freeing it from the obstruction.