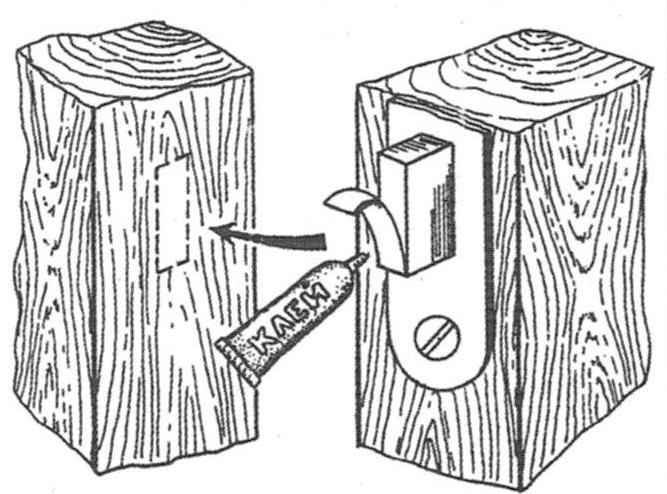 Determining the place in the door jamb to nest under the lock bolt, cut out a paper rectangle, the shape is equal to the end of the bolt. Moistened with water one side of this rectangle, attach it to the end of the bolt. Then brush glue on the other (front) side.
Close the door and turn the key push the bolt to the door jamb. Paper rectangle pasted to the door jamb exactly where you need to hollow out the nest.
Recommend to read
BOX BACKLIT
To sort the slides of a copy of a small drawing, figure will help this simple lamp. For its production will need a cardboard box of suitable size, a sheet of plywood, a screen of frosted...
MOWS DRILL
Drill — an excellent universal drive for a variety of devices. In our magazine we published the suggestions of readers on how to expand the scope of this tool. Today we will talk about...