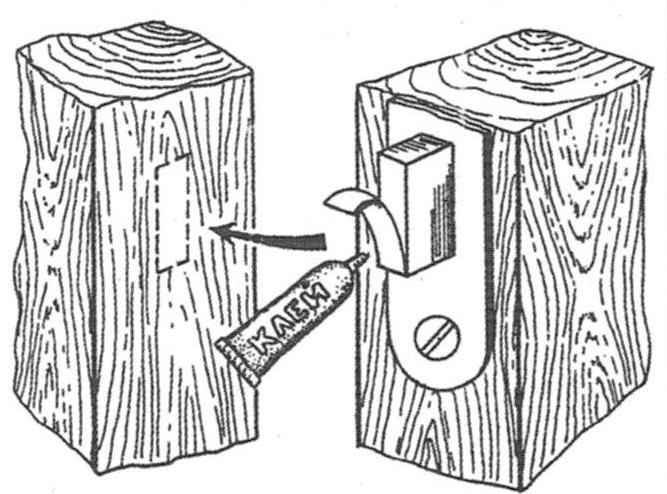 Determining the place in the door jamb to nest under the lock bolt, cut out a paper rectangle, the shape is equal to the end of the bolt. Moistened with water one side of this rectangle, attach it to the end of the bolt. Then brush glue on the other (front) side.
Close the door and turn the key push the bolt to the door jamb. Paper rectangle pasted to the door jamb exactly where you need to hollow out the nest.
Recommend to read
CUT AND WELD THE WATER
Device for gas cutting and welding a variety of materials including refractory metals, no agriculture, I think, not hurt. The more compact and completely safe to handle. But where to...
AN AUTOMATIC PUMP FOR BIKE
Pump chamber of a Bicycle wheel, for example after repair or tire, the operation is quite tedious because of the low performance of the supplied pump. Besides, there are pumps, hose...