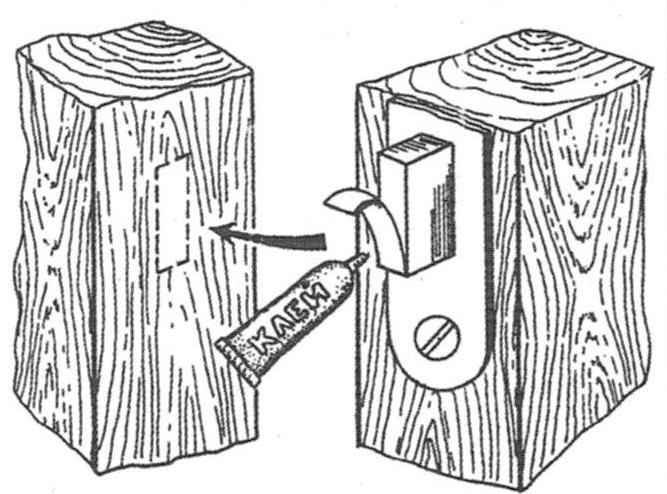 Determining the place in the door jamb to nest under the lock bolt, cut out a paper rectangle, the shape is equal to the end of the bolt. Moistened with water one side of this rectangle, attach it to the end of the bolt. Then brush glue on the other (front) side.
Close the door and turn the key push the bolt to the door jamb. Paper rectangle pasted to the door jamb exactly where you need to hollow out the nest.
Recommend to read
AND FURROW AND PIT
Treatment of soil with electrofret. Especially for owners of cottages, gardens, gardens (see, for example, "M-K" 3'83, 1Г90). And in conditions when the prices are steadily rising, when...
BUER "SNOWFLAKE"
Buernomu sport in the USSR has a long and glorious tradition. He was born before the revolution, but was at that time available only to a very narrow circle of rich people and General...