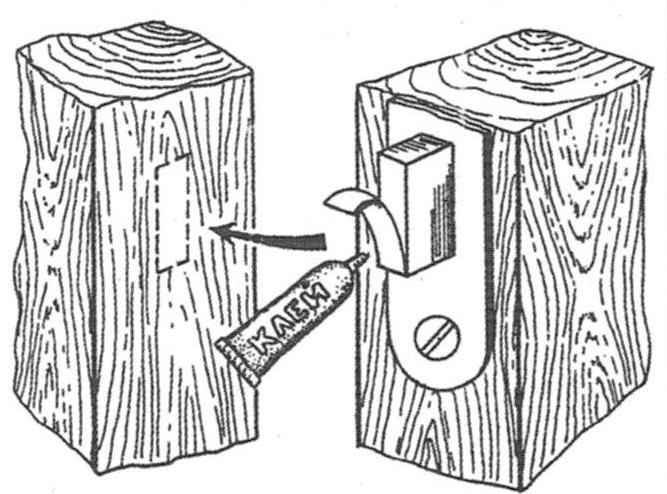 Determining the place in the door jamb to nest under the lock bolt, cut out a paper rectangle, the shape is equal to the end of the bolt. Moistened with water one side of this rectangle, attach it to the end of the bolt. Then brush glue on the other (front) side.
Close the door and turn the key push the bolt to the door jamb. Paper rectangle pasted to the door jamb exactly where you need to hollow out the nest.
Recommend to read
THE BEST PROPELLER FOR YOUR MODEL
Now, when the rules of the FAI, the weight of the rubber motor is reduced, and the number of rounds in the competition increased to seven, rotor group should be given maximum attention....
CITY BUS ZIS-16
A regular bus service in Moscow was opened in August 1924. Then the Russian plants has not yet produced buses - the capital had to be bought abroad. In 1938 the car plant in Moscow has...