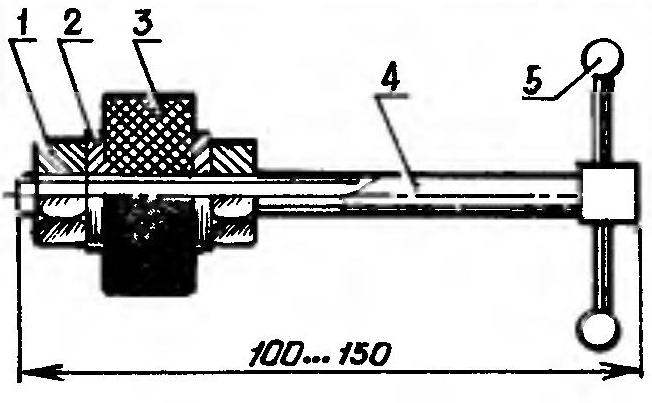 Quickly and securely "to drown out" the water pipe or radiator hose when testing it for leaks by using a simple device. By rotating the handle the rubber grommet sandwiched between two washers, "hear" and tightly cover the hole.
Plug:
1 — nut M12 (2 PCs), 2 — washer (2 EA.), 3 — rubber Bush 4 — M12.5 — knob (handwheel).
NIKOLSKY, g. Tuapse, Krasnodar Krai
Recommend to read
SHEATH-AXE
Maybe for a log splitter and still one notch more or less on its working edge; do not depend on it, it will split the log or not. Another thing — the axe of a carpenter or woodcutter:...
NOT WATER, AND CLEAN
To the well-known options for self-cleaning clogged sewer pipes want to add your own, repeatedly proven in practice. I use for these purposes gofrirovannyi plastic hose, usually used for...