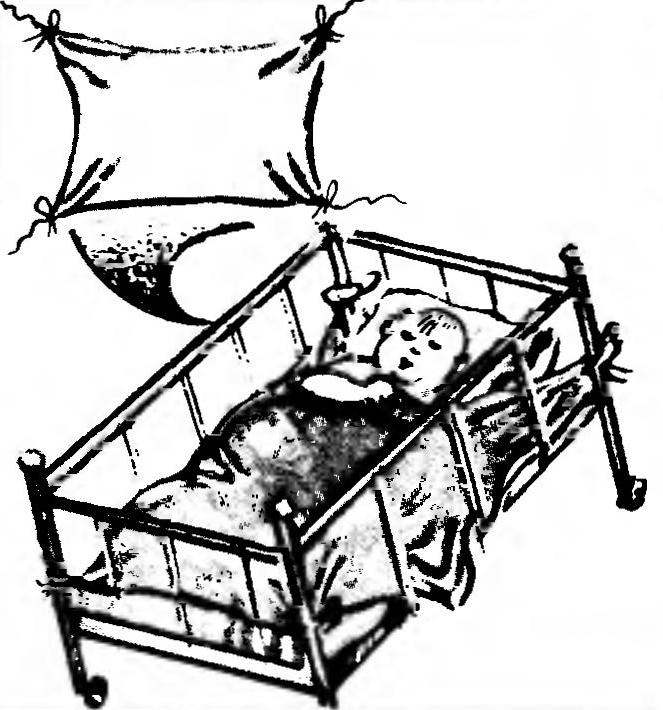 Night little children, tossing and turning, dropping the blanket and from the cooling often catch colds. Parents have to Wake up and see not revealed whether the baby.
Meanwhile, it is easy to make a blanket raspolzayas. Enough to the corners to sew underwear elastic segments, the ends of which are slightly pulling, attach to the sides of the crib. Baby all night covered with a blanket, and parents — sleep.
Recommend to read
ANTI-AIRCRAFT MISSILE "RHEINTOCHTER"
Anti-aircraft guided missiles (AAGM) is located at the junction of rocket technology, electronics, precision mechanics and chemistry, and are the most complex class of missile weapons....
COMES TO THE AID OF "LETRAN"
A simple actuator that turns ordinary wheelchairs into self-propelled designed for small business "Electric" engineer A. COHOM. The device is simple enough; to make it even in the...