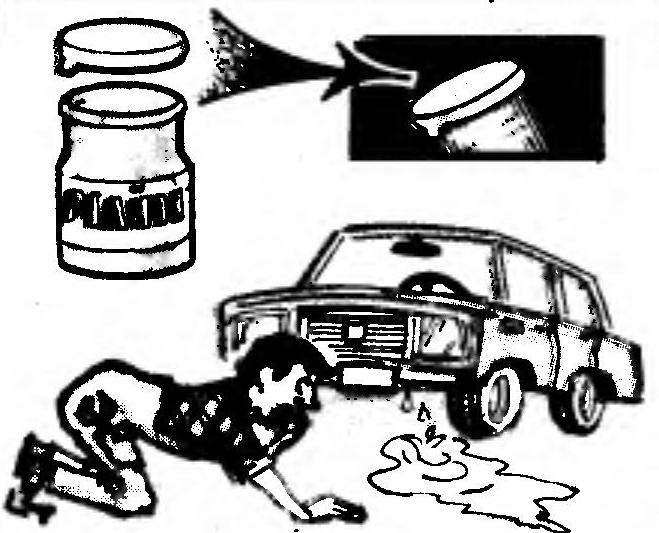 If you lost the cap from the neck of the petrol tank VAZ-2108, it can replace the ordinary plastic cap from a jar of mayonnaise.
M. BARYSHNIKOV
Recommend to read
TO OPEN WITHOUT OPENING
Varnishes, paints, enamels often Packed in tin cans with a wide lid-stopper. But no matter how tight it fit, the tightness over time is broken: part of the contents when pouring over the...
A TUBE-HYBRID
In any technical Cup is structurally based on two items: the container or the capacity and tools for oil feed to the desired point. You can not say about a tube of glue: its neck is not...