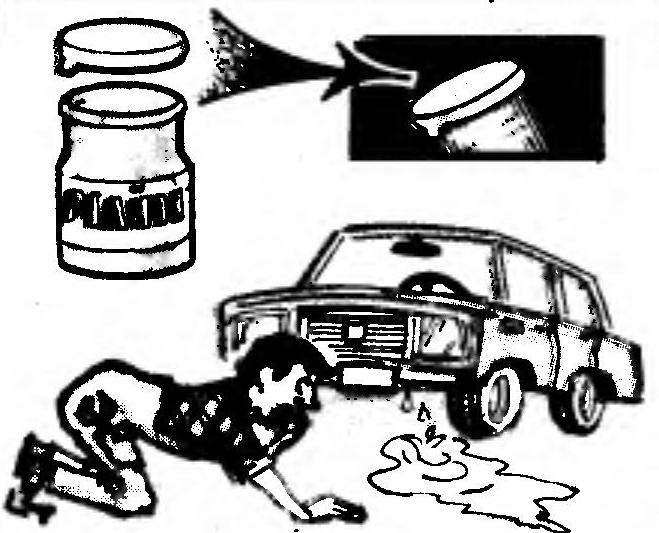 If you lost the cap from the neck of the petrol tank VAZ-2108, it can replace the ordinary plastic cap from a jar of mayonnaise.
M. BARYSHNIKOV
Recommend to read
IMPROMPTU FUNNEL
If you need to pour the liquid from the jar into a container with a narrow neck and a funnel on hand that can be use inverted lid with a hole from a teapot or sugar bowl.   R. MOROSIN, Vologda
UNSINKABLE FLOAT
Often hollow plastic float in the toilet tank, prohodivshiy, fills with water and stops functioning. But do not rush to replace it with a new one. Remove the float from the lever, cut...