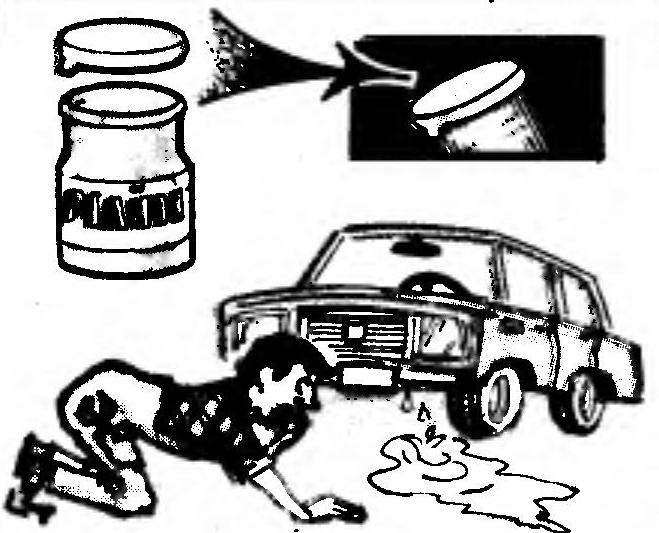 If you lost the cap from the neck of the petrol tank VAZ-2108, it can replace the ordinary plastic cap from a jar of mayonnaise.
M. BARYSHNIKOV
Recommend to read
TO CONTROL THE MOVEMENT OF THE HAND
Before proceeding to describe the proposed design should make an important note. Developed contactless control can be applied not only in computer technology. Described constructive...
COUNTER WEDGE
Wooden dowel hammered into the wall hole for the fasteners, over time, dries out and keeps bad, especially heavy items, such as kitchen shelves. Insert the before driving a small wedge:...