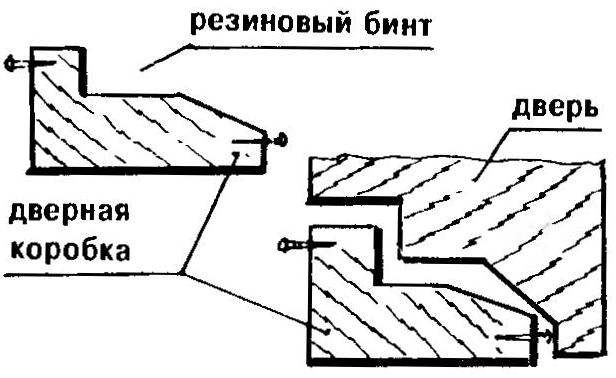 Want to offer readers an "M-To" a very reliable method of insulation of doors and Windows. For this purpose, the nut box and door and window frames mounted rubber bandage, as is shown When closing a window or door rubber gently wrapping around all the irregularities and thereby insulate the room from the entry from the street the cold air.
G. ALEKSEEV, Cherkasy region., Smela
Recommend to read
"NO NOISE OF THE CITY…"
If the Windows of your apartment face the street with heavy traffic, the silence in the house should not wait. Meanwhile to prevent in your home decibelle excessive noise anyone. To do...
… TABLE FIREPLACE
If the room is cold, and you work at a Desk and do you have cold hands — warm them, here is an unusual mini-fireplace, build which is not particularly difficult. You only need a curved...