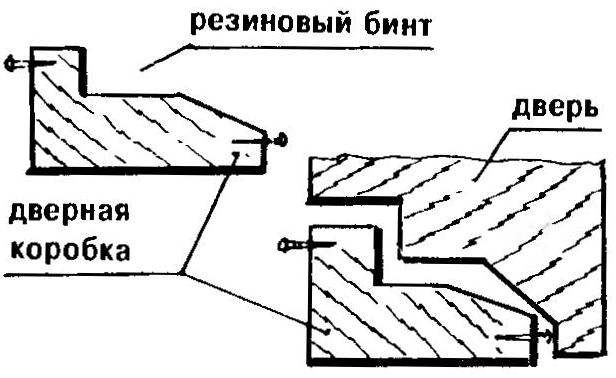 Want to offer readers an "M-To" a very reliable method of insulation of doors and Windows. For this purpose, the nut box and door and window frames mounted rubber bandage, as is shown When closing a window or door rubber gently wrapping around all the irregularities and thereby insulate the room from the entry from the street the cold air.
G. ALEKSEEV, Cherkasy region., Smela
Recommend to read
A BABY SEAT
Child loves to sit with the adults at one table. Make it personal "chair", it's easy. Take a chair and extends his legs with wooden rods and metal sleeves from scraps of pipe of suitable...
BRUSH "TREE"
From the segment of wire, bent in half and entourage along with embedded in her cuts from the fishing line, you may have a unusual trailing brush which will be able to portray the...