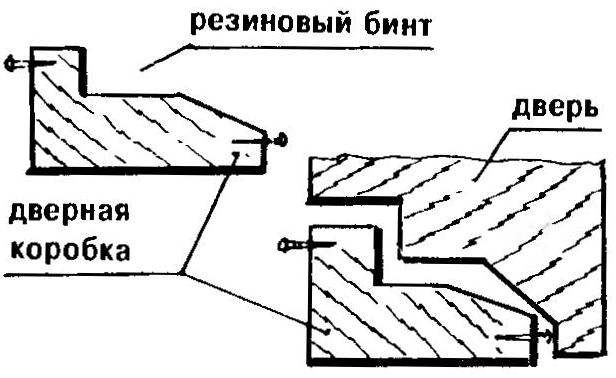 Want to offer readers an "M-To" a very reliable method of insulation of doors and Windows. For this purpose, the nut box and door and window frames mounted rubber bandage, as is shown When closing a window or door rubber gently wrapping around all the irregularities and thereby insulate the room from the entry from the street the cold air.
G. ALEKSEEV, Cherkasy region., Smela
Recommend to read
STEAM VS. ICE
The frozen column gives a lot of trouble to the villagers: have to using the campfire to heat it for a long time. Offers a simple way of unfreezing columns. For this metal container with...
GLUE THE LINOLEUM…
Simple home technology allows to obtain a universal adhesive, which is applicable for the connection details from a variety of materials. For its production is taken linoleum old...