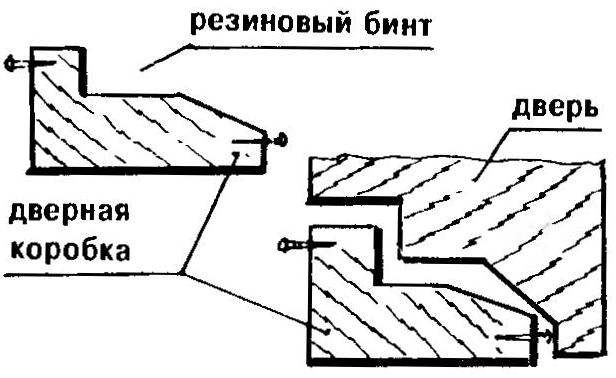 Want to offer readers an "M-To" a very reliable method of insulation of doors and Windows. For this purpose, the nut box and door and window frames mounted rubber bandage, as is shown When closing a window or door rubber gently wrapping around all the irregularities and thereby insulate the room from the entry from the street the cold air.
G. ALEKSEEV, Cherkasy region., Smela
Recommend to read
TWO IN ONE
The idea is to make two-cylinder engine came to us with the son, that is, from want. In times of General scarcity in the economy was necessary for some vehicles to have the house and...
ATV FOR ALL SEASONS
Is not just our magazine led descriptions for the original designs mikrovisatos built as enterprises and companies and Amateur designers. Permanent interest motonarty — individual...