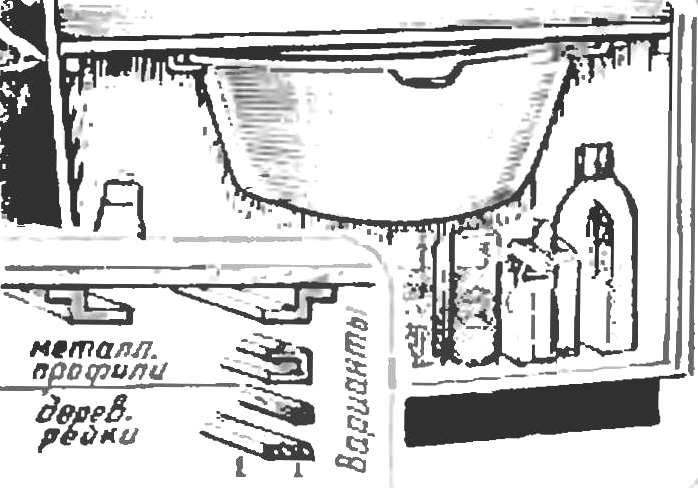 A simple plastic basin is considered generally not very convenient for storage hanging on the wall it spoils the view tucked away in the closet or on the shelf — takes up a lot of useful space Out — pin on the lower side of the shelf aluminum "slider" guides: and the space is not lost and "out of sight".
Recommend to read
SUPPORT WPOTY
As a rule, furniture shelves mounted on pins inserted into holes of the side walls. These nodes can be improved: choose in the shelf a groove into which and hidden support. In addition,...
SO AS NOT TO INTERFERE
How in the large or small basins, so they are all occupying the limited space of the bathroom. Three hook driven into the wall above the bath, will solve the problem — they will serve as...