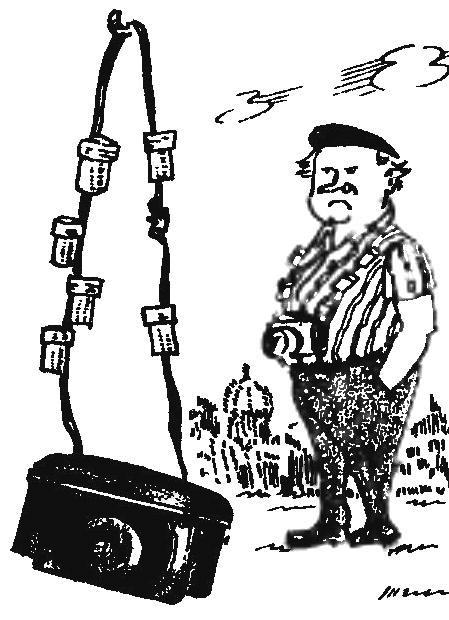 If you take a camera just in case with strap, no bag or special case, the question arises: where to put films?
Take advantage of the fact that they are Packed in plastic or metal patronchiki: the latter is easy to fix on the same belt as the camera. For convenience, each patronice you can make the appropriate inscription, for example, the sensitivity and that the taken — for already-exposed film.
Recommend to read
THE MAIN THING — SPEED
Slowly, but steadily moved to the highest step of the podium, the master of sports of the USSR from the city of Tambov Yuri Remic. In the past, the renowned designer of flying models, he...
SECRET SCREW
If the head of the screw to give with the help of nalilsya the form shown in the figure, then any attacker will not be able to turn. On such hardware it is recommended to set sensible...