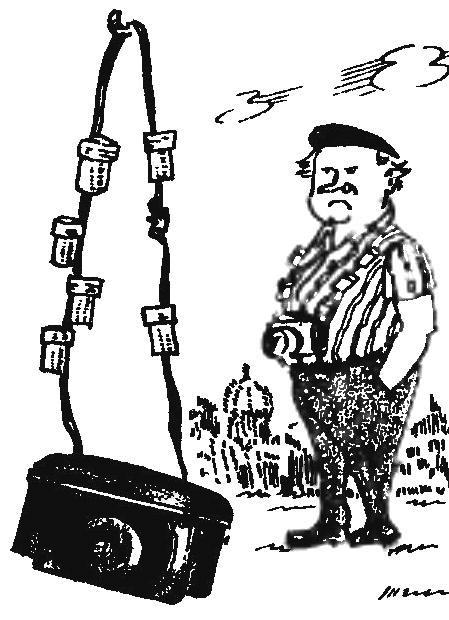 If you take a camera just in case with strap, no bag or special case, the question arises: where to put films?
Take advantage of the fact that they are Packed in plastic or metal patronchiki: the latter is easy to fix on the same belt as the camera. For convenience, each patronice you can make the appropriate inscription, for example, the sensitivity and that the taken — for already-exposed film.
Recommend to read
BRAND? NO NEGATIVES
So the photographers happened: please films the attention and care, and the negative — no. First Packed in frames, cellophane, and plastic bags, and the second often just stored in a...
WHERE TO HANG TIE
As a rule, commercially available hanging racks for ties and belts there is a special bracket located on the door.&If such detail is missing, it will replace the original hanger...