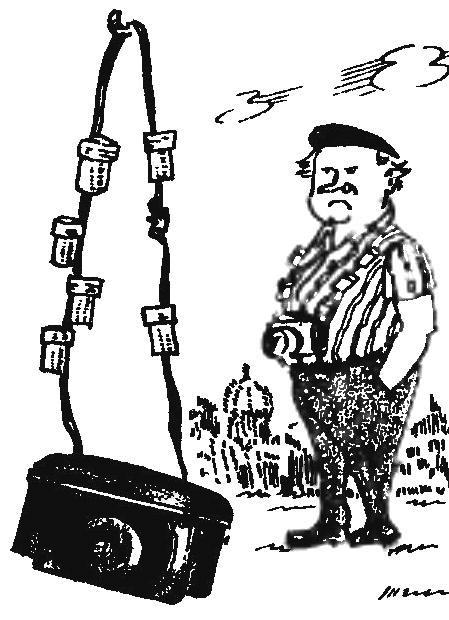 If you take a camera just in case with strap, no bag or special case, the question arises: where to put films?
Take advantage of the fact that they are Packed in plastic or metal patronchiki: the latter is easy to fix on the same belt as the camera. For convenience, each patronice you can make the appropriate inscription, for example, the sensitivity and that the taken — for already-exposed film.
Recommend to read
A BIKE TO CROSS
The trial... This term is familiar to many today. Competition for Moto and bike trial attract thousands of enthusiasts for these new sports. But if the trial fits of the serial...
"OVERTAKE, NOT CATCHING"
Composed at the end of the Second world war on Stalin's personal order long-term plan of development of the Navy (see "modelist-Konstruktor" No. 6 in 2002) were struck by its size. It is...