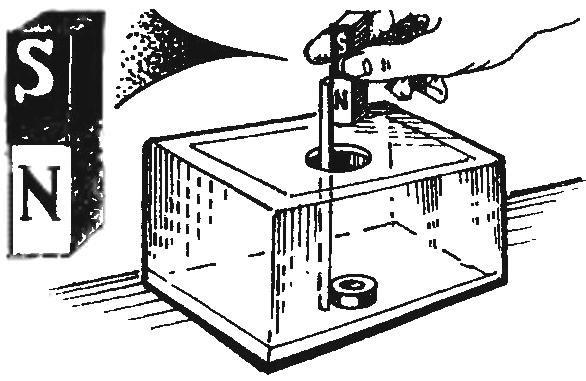 In the repair of equipment there are times when a small detail falls into such a place, where to get it very difficult. And if a piece fell inside some mechanism? Then the continued operation is fraught with serious breakages.
But do not hurry to disassemble the mechanism. For fetching the details try using the following method: insert into the mechanism of the steel rod to contact with the fallen item. Then to the upper end of the rod attach a strong magnet, and, without taking it, carefully remove the shank — the item will be retrieved along with it.
A. RODIN
Recommend to read
MODELIST-KONSTRUKTOR 1966-01
IN THE ROOM: (01) Maslov Y. - it All started with models; (03) Shots N. - Start small missiles; (09) For the prize of the General designer; (10) Y. Sokolov - the world Cup; ...
WORKER PROSELKOV
In the history of Soviet and Russian automotive industry was not, perhaps, a more popular car than this modest, but very well built, tastefully done a 2.5-ton truck GAZ-51, or, as in my...