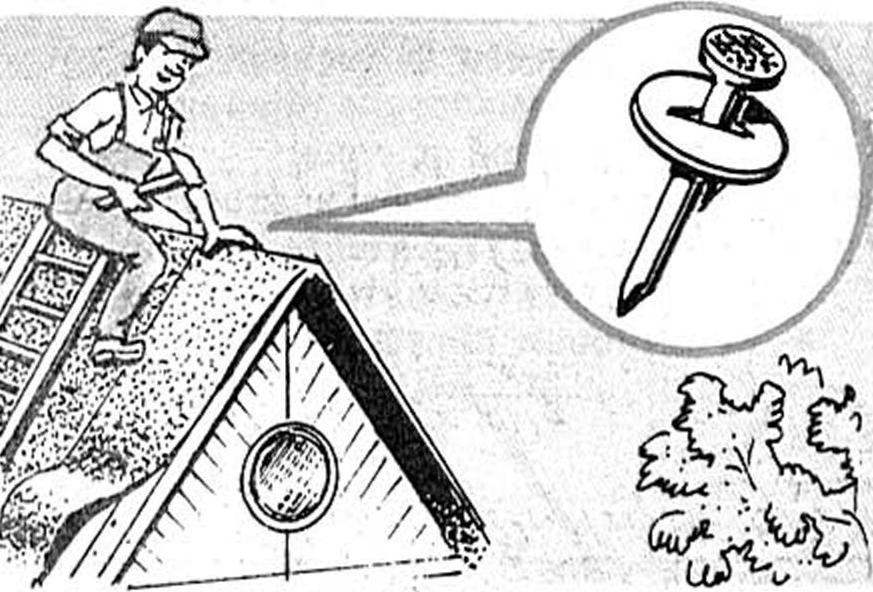 In stores are not always available in the sale of special roofing nails. Therefore, in order not to waste time looking for, use the usual stationery buttons, nails on nails.
S. KARPOV, G. eagle
Recommend to read
OF EGG CONTAINER
Offer to store small bolts, screws, nails, nuts and washers, and any other such trifle — cell cardboard or plastic container from under the eggs.   V. GOLOVASHIN, Rybnoe, Ryazan region.
BOX GARDENER
Use any small box or put together a specially — is a great help to someone have a lot of mess in the beds. Such a box will serve as a convenient bench, and as a tool kit.